Bermuda National Library
National or the public library of Bermuda is located in front of the
Par-La-Ville park
on Queen Street. 
This old two storied building with a balcony used to be the residence of Perot family. Perot was the first post master of Bermuda. 
Bermuda National Library was founded in 1839 by the governor William Reid. It was then housed in the cabinet building. 
In 1919, it was shifted to its present location of Par-La-Ville park. 
The library initially started with only 276 volumes which were mostly donated by the Governor. In the reference section you can find microfilmed newspapers dating back to 1784. There are some rare collections of books like the General History of Virginia, New England and the Somers Isles, by John Smith, a 1624 edition. 
Bermuda National Library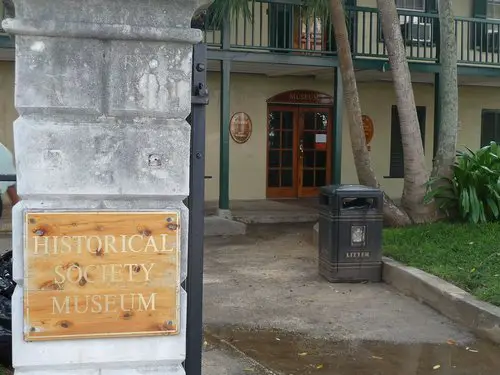 There is also a map of Bermuda dating back to 1624 that shows the division of the island by Bermuda Company into 25-acre shares. You will also see a portrait of william Perot and his wife to whom this home once belonged. 
In 1997, the building went through some renovations. An elevator has been added to allow wheelchair access to the second floor where the lending and the reference sections are located. 
The Bermuda Youth Library is located close by at 74 Church Street. The library's holdings are over 13,000 and membership to the library is over 4,700 persons. 
How to reach Bermuda National Library 
Address is Par-La-Ville, 13 Queen Street, Hamilton. 
Phone: (441)295-3104, Email: library@gov.bm 
Hours 
(Sep – Jun): Mon-Thu 8:30am–7pm, Fri 10am–5pm, Sat 9am–5pm, Sun 1pm–5pm 
(July – Sep): Mon-Thu 8:30am–6pm, Fri 10am–5pm, Sat 9am–5pm, Sun Closed 
The library is closed on Public Holidays and Easter Sunday 
Related Articles 
1) Check out
Bermuda Museums
for great museums & historical buildings in Bermuda. 
Visitors' Reviews & Comments 
Review and share your experience.