Leamington Caves Bermuda
Located in Hamilton Parish and a short distance from
Tom Moore's Tavern
, Leamington Caves have nice and interesting formations of stalagmites and stalactites. These are sharp crystal formations that either hang from the ceilings or jut up from the floor.  
Other than crystal formations, these limestone caves have underground pools. There is a strange amber colored rock formation known locally as the Statue of Liberty. 
If you like to finish your lunch before visiting the caves, try out the Plantation Restaurant. Although not the same class as some of the top line restaurants in Bermuda, it is far cheaper. Lunch will cost you around $15. However a great advantage is that you get free entrance to Leamington caves if you take lunch here. Otherwise the entree fees to the caves is $4 per person and $2 for a child under 12. UPDATE: Plantation Restaurant has closed down. 
Leamington Caves Bermuda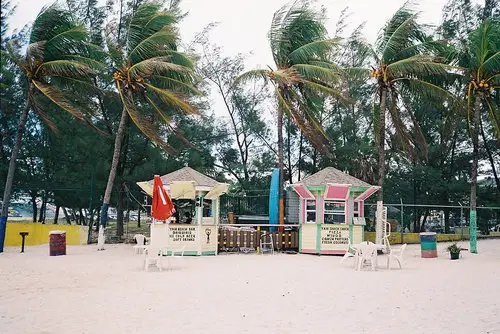 Leamington Caves are open from February through November between 10am to 4pm. 
Location 
Harrington Sound Road, Hamilton Parish. Close by attractions include to
Crystal Caves
which is one of our favorite caves in Bermuda.  
Bus routes: #1, 3, 10 and 11. 
Related Articles 
1) Check out
Bermuda Caves
to know about the other great caves in Bermuda. 
3) Check out
Hamilton Parish
to know about all other attractions in the parish. 
Visitors' Reviews & Comments 
Review and share your experience.