Cobbs Hill Methodist Church Bermuda
The church is located at Cobbs Hill in Bermuda's Warwick parish, and so the name. 
In 1800s, the slaves and the free blacks realized that they didn't have a place for worship of their own. 
Most of the churches allowed only whites and few with separate backdoor entries for the blacks. 
Black Bermudians became active supporters of the Methodist church ever since  missionary Rev. John Stephenson came to the Island in 1799 and was jailed the following year for preaching to the slaves. 
Cobbs Hill Methodist Church Bermuda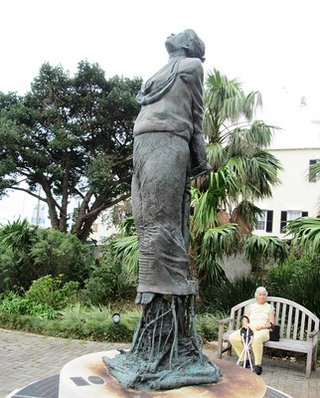 Edward Fraser, a slave from Barbados arrived in the island in 1818 and soon became the leader of a congregation in Warwick. On his continuous persuasion, Chief Justice of Bermuda Hon. James Christie Esten released a piece of land in Warwick to build the church. 
This one room place of worship was built block by block by the slaves and the free blacks, and completed in 1827 after two years of rigorous work. Bermuda stones were used from the local quarries to build the church. 
Most of the work was done during their free time at night. The lane on which the church is located has been named Moonlight Lane since much of the work was done under moonlight. It is today the oldest Methodist building existing in Bermuda. 
Fraser was the main enthusiast behind the work. He used to encourage the slaves to work together. He was freed a year after the church was built and became a Methodist missionary travelling to places like England and West Indies. 
Today, the congregation of the church comprises of many descendants from the slaves who built the church. 
The church is open for Sunday Service at 9.30 a.m. All are welcome. 
Location & Contacts 
Cobbs Hill, off Middle Road or Ord Road, Warwick, Bermuda 
Bus Routes: #2 or 8 
Phone: 441/236-8586 
Related Articles 
1) Check out
Bermuda Churches
to know about the other great churches in Bermuda. 
2) Check out
African Diaspora
to know about other landmarks in this heritage trail of Bermuda where the legacy of slavery has been captured. 
3) Check out
Warwick Bermuda
to find out other great attractions in the parish. 
Visitors' Reviews & Comments 
Review and share your experience.