Dolphin Quest Bermuda
One of the surveys conducted by BBC clearly showed that swimming with Dolphins was one of the top dreams for many before they die. 
If you share the same dream, there is no better place than the Dolphin Quest Bermuda. It's a center for dolphin display and training. 
Well if you are scared to swim with Dolphins but would enjoy hand feeding or touching them, Dolphin Quest could still be the perfect place. If you only like to watch spectacular Dolphin shows, then take a look at the pictures below. 
I can tell you that there are very few Dolphin training and display centers in the world where you can view such amazing Dolphin activities as in this center. The Dolphin center in Bermuda is a very popular tourist attraction and one of our personal favorites. 
Dolphin Show at Dolphin Quest Bermuda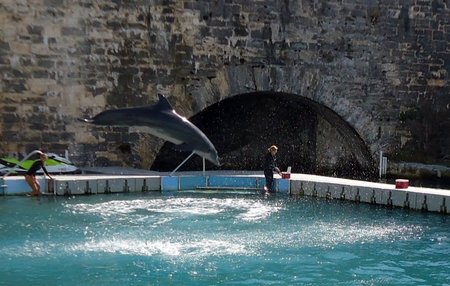 Originally the Bermuda's Dolphin site was opened in 1996 at the Fairmont Southampton hotel complex. However this was completely destroyed in 1999 by Hurricane Gert. The Dolphin Quest was subsequently moved to
Royal Naval Dockyard
and has remained there ever since. 
During our first experience here, I was a bit nervous at first. I heard that after all Dolphins were wild creatures and could be sometimes quite dangerous when they are in off mood. My son, then a 9 year old over-enthusiastic kid had also joined me to swim along with the Dolphins. This was an added tension. However the expert trainers at the center did a great job, and demonstrated the lovable and friendly behaviors of the dolphins. We were soon swimming and playing with the dolphins to our ultimate fulfillment. 
The center offers several programs to interact with the dolphins. You can touch, feed and swim with the dolphins. Here are the few of the most popular programs at Dolphin Quest: 
Ultimate Adventure 
This is an hour-long program. It offers most dolphin time (45 minutes) compared to the other programs. You are able to meet, feed the dolphins, have fun and even enjoy a ride on an underwater scooter or use snorkel gears to see dolphins under the water. This program only allows small groups and offers greater flexibility to cater to your own individual interests.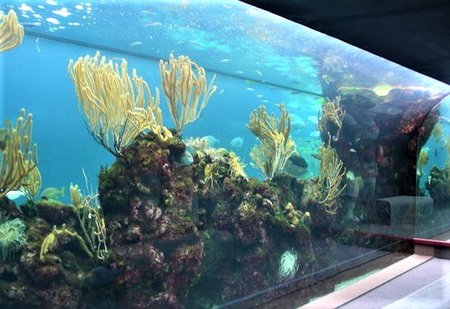 So you can decide how much time you would like to swim alongside dolphins in the deep water, or use the underwater scooters or simply spend more intimate time with the dolphins at the submerged platform. 
This program runs daily at 11:30 am. An additional program is sometimes offered at 1:45pm depending on demand. The program charge for one hour is $310 per person. Age 5 and above. The charge includes free admission to
National Museum of Bermuda
.  
The Dolphin Encounter 
This program is similar to the Ultimate Adventure, but for a lesser duration. The program lasts for 45 minutes and offers 30 minutes close interaction time with the dolphins. Out of many options, you can sit on an underwater platform and experience how the dolphins come close and touch you. Age 8 and above. Charges is $255 per person and includes free admission to the National Museum of Bermuda. 
Discover Dolphins 
This is a shorter program of 20 minutes with 15 minutes of Dolphin time. You will meet and interact with the dolphins in shallow waters. Dolphins will come right up to you as you sit on an underwater platform. You can even feed them and of course touch & feel them. Age 3 and above. Charges: $160 per person and includes free entry to the National Museum of Bermuda. 
Dolphin Moment (Now discontinued) 
For a shorter experience with the dolphins, you can meet the dolphins in a brief 5-minute dockside interaction. This program at the Dolphin Quest is held only on-demand and reservations are done on the spot. So once on-site, you need to walk into the Dolphin Deck gift shop to ask for the next available time.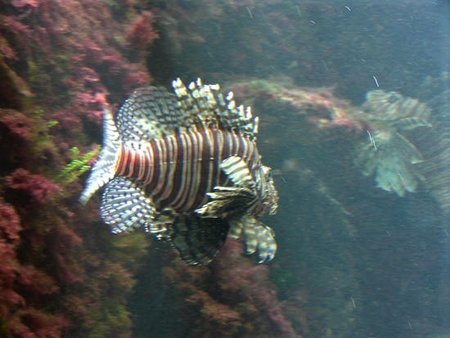 Groups range from one to five participants at a time, and the dockside experience is captured in a photo that will be printed and given to you as a take-away memento. It's ideal for those who do not want to spend much time or get too wet in a dolphin interaction experience. Program duration is 5 minutes and costs $60 per person. Every additional person costs 20$.  
Open Hours 
Dolphin Quest is open daily from 9:30am-4:30pm between April to October, 10am - 3pm between November to March. 
Reservations 
It is better to reserve your dolphin time in advance, particularly during the high season. You can either reserve through their website (www.dolphinquest.com), or call one of the following phone numbers: 
Call the Central Reservations office at (800)248.3316 (Monday - Friday, 8am - 9pm EST).  
For International callers please dial 540.687.8102. 
Location & Contacts 
15 The Keep, National Museum of Bermuda 
It is located in Royal Naval Dockyard complex, Ireland Island, Sandys Parish.  
Phone: 441/234-4464 
Bus routes to dockyard: #7, 8 
Ferries from the City of Hamilton stop at Ireland Island, at the western end of Bermuda. They ply every hour between 7am-6pm. Fare is 4$ each way. 
Buses (no. 7 or 8) leave the City of Hamilton for the Royal Naval Dockyard from Monday through Saturday at regular intervals. The bus trip takes about 1 hour and costs $4.50 for adults. 
Related Articles 
3) Check out
Sandys Parish
to know about other great attractions in the parish. 
Visitors' Reviews & Comments 
Review and share your experience.