Bermuda Weather in January
January in Bermuda is part of winter season and the temperature is remains quite cool. Over the last few years, the average high temperature in Bermuda during January has been 69 degree Fahrenheit. And the average low is 60 degree Fahrenheit. Due the nearby warm water of gulf stream, you will never find snow, ice or even frost in Bermuda although the island is over 1000 miles north of Caribbean. In January, you will need to wear a light jacket early in the morning and in the evenings. The day time temperature remains quite pleasantly cool. 
The water or the sea temperature averages 66 degree during January. The water visibility is excellent during this time and ranges from 150 to 200 feet. The time is ideal for water sports like scuba diving and snorkeling, although you may need to wear wet suits. Here is a picture of how a typical January day looks in Bermuda. 
Typical Bermuda weather in January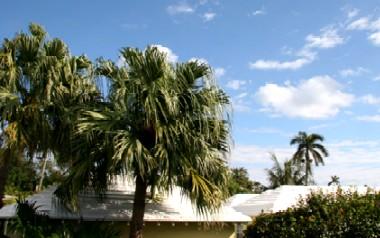 A chart showing average high and low temperatures (°F) in Bermuda in January. 
| | | |
| --- | --- | --- |
| Air Temp High | Air Temp Low | Sea Temp Avg. |
| 69.0 | 60.0 | 66.0 |
Note that the above temperatures are average over the whole month of January. A particular day may have highs or lows that may be slightly different from the above. 
Another Typical January Day in Bermuda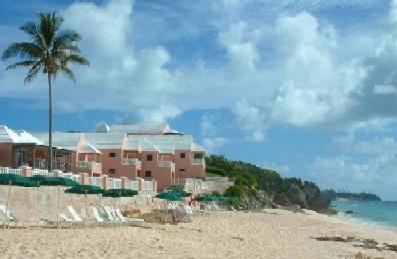 Here is what you may experience on a typical January day in Bermuda. The following chart shows average temperature in January by time as the day progresses. As you can see in the chart below, the early morning temperature is quite low at 62 degrees and then it rises during afternoon to 68 degrees, and finally the day cools off in the evening to 63 degrees. 
A typical January day temperatures (°F) in Bermuda by time: 
| | | |
| --- | --- | --- |
| Early Morning | Afternoon | Early Evening |
| 62.0 | 68.0 | 63.0 |
Other important Bermuda weather information in January: 
| | |
| --- | --- |
| Avg. Humidity: | 73% |
| Avg. Rainfall: | 4.9 inches (Rains about 16 days in the month, but in short spans) |
| Avg. Sunshine: | On an average you will get 5 hours of clear sky and sunshine in a day. |
| Avg. water visibility: | 150 - 200 feet (50 - 70 meters) |
Hurricane:
January does not fall into Bermuda's hurricane season. To know about when and how hurricane strikes, and the impact, see
Bermuda Hurricane
. 
Bermuda public events in January 
Accessing golf courses and getting tee time is also relatively easy during January as the demands are low. The hotel rates during January are also significantly lower compared to the high tourist season which is April to November. 
Related Articles