Stan Seymour of Bermuda
The King of Calypso
Stan Seymour became a household name in the 1960s and 70s in Bermuda and was known as the King of Calypso. He got his musical genes from his grand father James Seymour who was known as the 'One Man Band' as he could play 3 to 4 instruments at the same time. 
With friends and mentors like the
Talbot Brothers
, Stan developed himself into a great Calypso song writer, music composer and a singer. Most of his songs were written based on his observations about the island and his fond memories. Stan bought his first guitar from Max Lambert on Reid Street when he was only 13. He got his first breakthrough when he was invited by another music legend
Hubert Smith
to perform in his band at the
Coral Island
hotel. He then mostly played the guitar. 
After having performed in groups for sometime, Stan Seymour became a solo act. During the 1960s and 70s, he became a huge success in Bermuda as well as in the Caribbean. His mellow voice kept delighting the hotel guests and the tourists. 
Stan Seymour Bermuda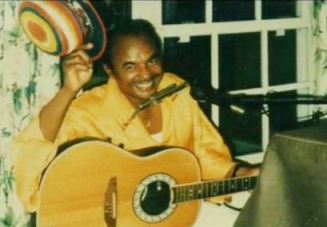 This is the time when he won the King of Calypso competition three times. He performed shoulder to shoulder with many of the great Caribbean singers of contemporary time and was later named as the Lord Necktie. Like his grandfather, Stan too was a master of harmonica, guitar and drums. 
He has traveled to USA and Europe promoting Bermuda extensively, and has also performed at Lord Blakie's tent in Trinidad. However with time, Stan too became one of the many victims of changing taste of audience and therefore the difficult decisions the owners of the hotels had to make where he regularly performed. 
Due to change in demand for the style he produced, the owners wanted to cut down on the cost and therefore reduced the hands and group size. This further worsened the situation.  
Some of the key highlights of Stan Seymour's career includes his performance for Lord Mountbatten, and the calypso song that he composed for Princess Margaret - Streakin' Rosie. 
Few of his many legendary songs include Diddly Bops recorded in Barbados, Mary Ann, and Shame and Scandal. All these easy flowing songs are available in his album One Man Band. When asked what was exactly his style of music, he said it's the unique sound of Bermuda's music that the tourists of yesteryear loved, the easy sound that is Bermuda. 
Other than being a successful musician, Stan Seymour has also been a great artist and an author. He along with his wife Margaret have painted a mural of
Horseshoe Bay
at the King Edward VII Memorial Hospital in Bermuda.  
Stan has also published the book Bermuda Folklore and Calypso Poems that combines tales and poetry to depict Bermuda's tradition, history and beliefs. The topics covered in the book include Bermuda's first taxi service, the story of Spanish invaders who were scared away by the British settlers firing at them as they sailed towards Bermuda, and many others. 
Related Articles 
2) Check out
Bermuda Music and Dance
to know about music and dances that are now part of the island's cultural tradition. 
Viewers' Comments 
Ardys Peterson (October 2017) 
The last time I arrived by plane in Bermuda, Stan was a one man welcoming committee playing and singing Calypso songs.  He was great.  I am trying to write my memoir and Bermuda was a big part of my life as a travel agent. 
Patrick LaSalle (June 2016) 
Hi Raj, Does Stan Seymour still perform in Bermuda? Thank you. 
Raj (bermuda-attractions.com) June 2016 
Hi, he did until recently (last heard about his live performances towards 2015-end at Rosedon Hotel on Tuesday evenings). So your best bet would be to check with Rosedon Hotel. 
Lin Willard, Virginia Beach VA  
Lord Necktie played at my Wedding Reception at Newstead House on September 16, 1972. He played a year later at my home at Shelly Bay. Would just like to have an email address to say HI! Many fond memories of Bermuda -- and he was one of them!! Thanks!