Reply from Raj: 
Hi, 
From your description, it appears you are referring to
Clarence Cove
. There is a trail to the beach that winds down from the hillside. You will find the beach at Admiralty House Park, along Spanish Point Road. 
Clarence Cove - Hamilton Bermuda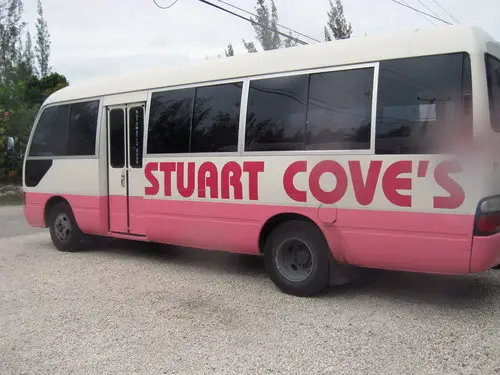 There are two other beaches close by - Spanish Point Park (at Stovel Bay, Spanish point) and
Deep Bay
(Off North Shore Road, just before the eastern part of Admiralty House Park). 
Have a great trip to Bermuda. Drop a few lines about your experience once you are back and send some pics if you can. 
Thanks, 
Raj  
www.bermuda-attractions.com