Bermuda Soca vs Reggae Event
In July end, Soca vs Reggae concert takes place as an after party of the
Cup Match
in Bermuda. The event starts usually at 9pm and continues into late night/early morning.  
Just like the way Somerset Cricket Club and St. George's Cricket club compete during the cup match days, Soca and Reggae DJs also compete neck to neck during this event that follows the cup match.  
DJs on each side will be playing 15-20 minutes per round. There will be judges to decide which side (soca or Reggae) played the best music. 
Recently, the event has gone global which means that there will be many visitors coming in and joining the concert from other countries. All the audience are encouraged to come wearing the cup match supporters outfit which is light and dark blue for St. George's team, red and dark blue for Somerset. This way the sense of competition and the excitement during the event increases manifold. 
Soca vs Reggae Bermuda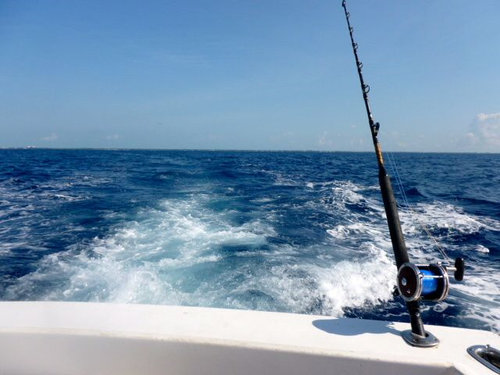 2011 Updates on Bermuda Soca vs Reggae 
The event will be held at Tiger Bay, St. George's, on July 29 after Cup Match. The gates will be open from 8:30pm onwards. There will be great giveaways for which you will need to enter the event early. These giveaways are sponsored by companies like Digicel, WKD, Heineken, Smirnoff and Bacardi. 
Performers include Problem Child and Skinny Fabulous for the Soca side, Ding Dong and Bermuda's C'Daynger from the Reggae side. There will be special performances by Tiny T, Live Wire and Lamont Robinson. DJ's for the night will be Tony Tempo, Oxmighty Andrew, Poison Dart and YGS.  
In 2011, this is the fifth Soca & Reggae event being held in the island and the event has now become an official after party to the cup match. The event will run until 2pm. The Reggae team has been the current champion. Tickets are available at Secrets for $50 per person. People are expected to come in from places like Boston, Atlanta, Los Angeles, the UK and elsewhere to participate and join the concert. 
Related Articles 
1)
Bermuda Events
: Know about all the main events and festivals in Bermuda 
2) Check out
Bermuda Music and Dance
to know about music and dances that are now part of the island's cultural tradition.