Hubie's Jazz Bar Bermuda is now
The Loft at Hubie's
Those who have been living in Bermuda or visiting the island often know the role of Hubie's Bar when it comes to live musical nights. 
This iconic bar located in Pembroke in the north Hamilton area, has run for almost three decades and has been Bermuda's Mecca of Jazz.  
It has drawn numerous local musical talents and overseas entertainers who have delighted hundreds of guests over the years. Mellow live jazz along with smooth drinks made the day for many. 
The bar has been originally owned by Hubie Brown and after his death, his wife Molly continued to run the bar with live music every evening. For a small cover fee of $5, the guests would be immersed with some of the best live music in the island. The Friday evening from 7 - 10pm has been special when the house band called The Spirit would perform. 
Hubie's Jazz Bar Bermuda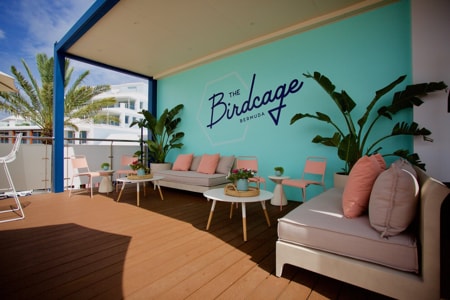 Some of the great musicians who have regularly performed at Hubie's include Pianist Erskine Phillips who formed the band Jaz with Michael Stowe, Dayton Wharton, Leroy Richardson, Jade Minors and 'Doc' Symonds 
After decades of operation and having become Bermuda's heart and soul in Jazz, Hubie's had closed down in May 2010. Unable to run with new generation with changing taste and old patrons unable to make regularly to the bar, Molly had to take this difficult decision breaking hearts of many. The impact went so deep that Bermuda's former Minister of Culture Dale Butler created an hour long film documentary called Chilled and Shaken on closing of Hubies bar. 
The Good News 
Within less than a year of closing of Hubie's bar, it has now reopened although under a new ownership. The new owner Wanda Bremar was one of the hundreds who was saddened by closing of the jazz bar. She decided to purchase the bar and keep it alive. She earlier had run a bar at Somerset in Sandy's called The Loft and not new to such business. 
Inside Hubie's Bar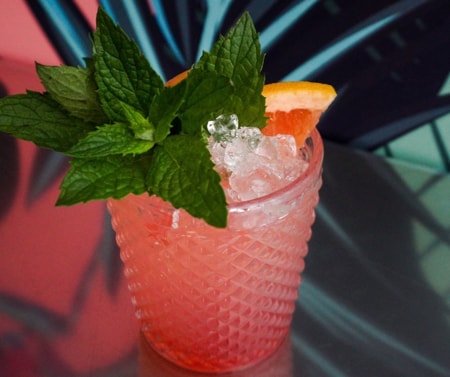 The re-opened jazz bar will now operate under the new name The Loft at Hubie's. And the best part is that she will retain the house band The Spirit to continue on Friday evenings as before. All musical genres from reggae to rock will be featured in the bar all through the week.  
The opening lineup includes James Richardsonon on Sundays, Leslie Stoweon on Mondays, the rock band known as Bad Current on Tuesdays, Sia Spence and Lovette Smithon on Wednesdays, Atlantic Music Group on Thursdays, Spirit on Fridays and Howard Regoon on Saturdays. 
The group Hindsight featuring Rupert, Stefan Hinds and Loretta Augustus will also perform at the bar. They have recently returned to the island having performed on cruise ships. The lineup is likely to be changed every six months or so. 
Open Hours 
Open Daily in the evenings. 
Location & Contacts 
Angle Street. North Hamilton, Pembroke Bermuda. 
This is not on usual tourist route and you may like to take a cab at night. 
There is a complimentary transport arranged from Hamilton City and also from West End by the new owner to encourage the residents and tourists to come to the jazz bar. 
Related Articles 
5) Check out
Bermuda Nightlife
to about pubs, bars, nightclubs and other nightlife options. 
Visitors' Reviews & Comments 
Review and share your experience.