Grass Types and Varieties
Here I have reviewed several popular green grass types used in lawns and turf's and are often compared with
Bermuda grass
.
Zoysia
is a variety that is becoming quite popular with the buyers. Zoysia, also known as the miracle grass, has three species, Japanese lawn grass (Z. japonica), Manila grass (Z. matrella), and Korean grass (Z. tenuifolia). 
Zoysia Grass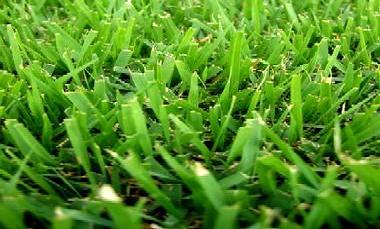 The Japanese lawn grass is only available as seeds unlike the other two species and is used in lawns. However it remains dormant for a long period. Japanese lawn grass is blue in color and blades are very stiff. 'Meyer' and 'El Toro' are two vegetative varieties of Japanese lawn grass. 
Manila grass is deep green in color with fine texture. The leaves are stiff and flat. It is extensively use in tropical countries as lawn grass and planted from sprigs, plugs or sod. Korean grass is wiry with fine texture mostly used in ground cover. 
Centipede grass (Eremochloa ophiuroides): A special quality of this grass is that it can survive in acidic soil. It is a warm season grass and becomes brown in color during hot and dry weather.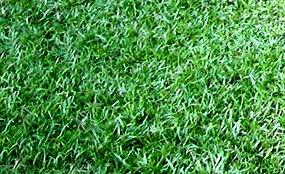 TifBlair Centipede is shade and drought tolerant crab apple green turf. As seed it germinates faster than common centipede. Its worldwide popularity is due to its attractive lawn cover. The maintenance cost is quite low than many other types. That's why Centipede grass is also well known as the lazy mans grass. It can be grown from seed or you can cover the lawn as sod. 
Zenith Zoysia is the first synthetic cross zoysia grass. It is a medium textured turf with dark-green color. The unique character of zoysia  grass sod is that it also available in seed form. It can be used in home lawns, commercial landscapes, golf courses, sports fields and roadsides. In US, it is available from Miami to Baltimore and west to Kansas City and beyond. 
Emerald Zoysia Grass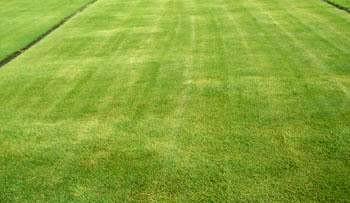 Emerald Zoysia is an artificially bred hybrid of lawn grasses. It is an extremely dense, fast growing with small leaf blade, fine textured turf of true emerald green color. This variety is very cold resistant. The special character of its is, Emerald will maintain green color throughout the year, while the other Bermuda sod grasses turn brown after heavy frosts. This is very well known for solid sodding. It is especially useful in case of  patios, around pool decks and small turf islands in shopping centers, apartment complex etc. 
St. Augustine grass is used in home lawns. It is originated from Gulf of Maxico, the West Indies and Western Africa. The color of this turf is medium green. It is a fairly compact sod with broad and large blades and coarse stems. It has attractive color and vigorous growth throughout the year in frost free climates. 
This grass is also shade tolerant, can grow under salt spray and easy to mow. St. Augustine essentially grows well in tropical regions. It can be killed by cold and be seriously damage by chinch bugs. Fertilizer with proper insecticides can control chinch bugs. But the control and preventive measures are generally quite expensive. This grass is mostly propagated as sod. In US, its area of flourish is from the Carolina coasts to Texas and into Mexico. 
St Augustine Grass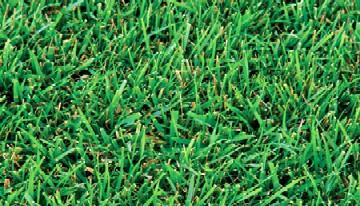 Mercedes St. Augustine, is a super sod for its great performance. It has a medium-fine leaf texture compared to the other varieties of St Augustine. In Southern region of US it is popular for home lawns and commercial landscapes. It has more cold tolerance capacity than the usual St. Augustine varieties. It can spread by surface runners and roots quickly. It is shade, salt  and heat tolerant. It grows well in the soil of pH range 5.0-8.5 and best propagated as sod.  
Tall Fescue, is shade tolerant dark green turf grass with medium fine leaf. It grows well in cool season as well as best developed at sites in higher elevations. Tall fescue generally provide a green landscape through out the year. But it is very susceptible to summer heat and diseases. For this reason it is difficult to maintain a quality fescue lawn. Because of color and textures of leaf it is commonly use in superior lawn or golf course fairway, tee or rough. 
Related Articles
2) Check out
Bermuda Grass
for a complete guide on Bermuda Grass and Lawn Care.