Bermuda Centre for Creative Learning
The institute first opened its doors in the year 2015, making a comprehensive place for children between the age of 7 and 15 with learning differences/ language-based learning difficulties including dyslexia, attention deficit hyperactivity disorder, and auditory processing disorder. 
The school nurtures such students in a very friendly and conducive environment with specially designed programs for them. These help the children think critically for themselves, thrive and allow their talents and personalities to shine. The school is also recognized as a private school by the Bermuda Ministry of Education.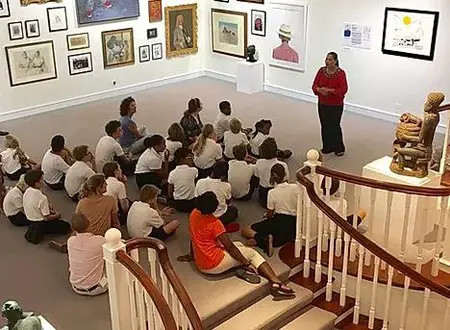 Photo: Bermuda Centre for Creative Learning 
The classroom environment is such that the child feels safe and supported with a small teacher to student ratio. The focus is on encouraging students to develop confidence in communicating and also to utilize their executive function skills to solve problems and develop individual strategies for learning, in order to meet their true potential. The environment is also very flexible. 
For instance, you are not compelled to sit in your traditional classroom chair and have the freedom to move around. Parents have come back saying their children have benefited from the unconventional education that is followed here and even that their children have become more interested in school after the time spent in this institute. 
Parents who wish to enroll their children in the institute need to fill out a form that is available on their website. A meeting and a school tour is then arranged where you can learn more about the school philosophy, curriculum, individual education plans etc. Parents also share a student assessment during this time which is then reviewed by the school authorities to gauge if they are equipped to meet the child's specific needs. 
If eligible, the student is required to spend one week at the school where he/she will be involved in the daily activities. During this time, the school conducts an informal observation of the child along with an assessment of their English and Math skill levels. 
They follow the International Primary Curriculum for children who are 7 - 11 years old and the International Middle School Curriculum for children aged 11 - 14 years. These curriculums are known for their simple but structured format, focussing around personal and international learning goals. They are flexible and can be adapted to the child's interests and level of understanding. It also makes them part of an international community of schools with an access to online space for sharing information. 
The teaching methods adopted here responds to the specific development needs of the child, providing structures and systems that support these needs. For instance, they engage special Speech Language Pathologists who work with students who help them pronounce and discriminate sounds correctly, build vocabulary and word finding skills, language organization, increase their reading comprehension, use inference skills etc. 
Fees
The school charges a non-refundable enrolment fee of $1000 to hold a placement. The annual tuition fee in the academic year 2020/2021 is $27,500 (for single payment). One can also make the payments in three, six or ten installments (total fees will be higher). 
Location and Contacts
41 Cedar Avenue 
Cedar House, 2nd Floor, Hamilton, HM 12, Bermuda 
Website: www.bermudacreativelearning.com 
Related Articles