Bermuda Arboretum
Located in Devonshire, Arboretum is a national park of Bermuda covering 22 acres of inland area. This used to be a British army property and was handed over to the Government when the army left in 1951. Unlike the Botanical Gardens, you won't find organized gardens or flower beds here. It's a vast expanse of meadows and forest with wide variety of trees and shrubs. 
You will see cedars, flowering golden acacias, avocados, acres of cherry forest and rubber trees with hanging tendrils along with many other plantations. The reserve is also a great bird sanctuary. You can see many types of birds here including trilling cardinals and rare bluebirds. 
There is a bridge decorated with cedar beams leading to the park inside. There are small pools below this bridge. The park has lots of space for picnic, trails ideal for walkers and joggers, and 20 exercise stations. 
Bermuda Arboretum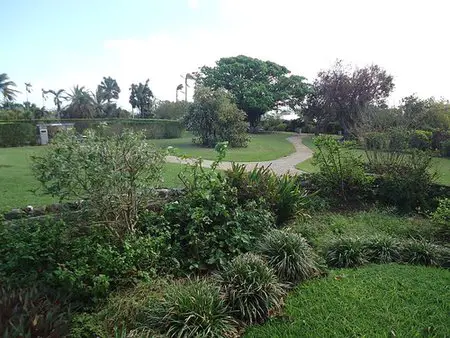 Photo: Tomwsulcer, cc0 1.0 
How to Reach
Take bus #3 operating between Hamilton City and St. George. Arboretum is at the corner of Middle Road and Montpelier Road, and you have entrances from both these roads. 
It's open all days from sunrise to sunset. There is no admission fee. 
Road Map 
Related Articles
Visitors' Reviews and Comments
Share your experience.