Pilot Darrell's Square
St. George Bermuda
Born in 1749, James Darrell was one of the most respected black pilots of Bermuda. But he was a slave. In 1789, he was one of the three slave pilots who was chosen for the work that led to the discovery of Narrows Channel in Bermuda and the Murray's Anchorage. 
In 1795, when British Admiral George Murray visited Bermuda, James Darrell was chosen to pilot his ship HMS Resolution and take it through the Narrows Channel to Murray's Anchorage in St. George. 
The channel was full of treacherous reefs, but Darrell guided the ship safely with his great navigational skill. Admiral Murray was so impressed that he recommended the slave be granted freedom. In 1796, James Darrell became free and was the first documented black man to own a house in Bermuda. 
Pilot Darrell's House in St. George Bermuda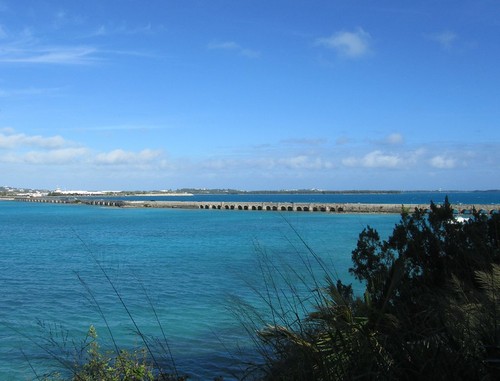 Darrell purchased a house on Silk Alley, in St. George's. The area where his house is located, has been named after him as Pilot Darrell's Square. Admiral Murray later formed the King's Pilots and Darrell was one of the first to be appointed. Pilot Darrell died in 1815 at the age of 64. His house is still owned by his descendants. 
Location
Silk Alley, St. George's 
Bus Routes: #1, 3, 10, 11 (operate between Hamilton City and St George) 
Raj Bhattacharya
Raj is an avid traveler, a travel journalist and a blogger. As an author of this website, he shares deep insights on Bermuda and related areas of interest. Since years, he has been helping countless viewers by posting quality articles, answering questions and sharing experiences on this website. Launched in 2008, this website is Bermuda's one of the leading sources of information since many years. 
Related Articles
1) Check out
African Diaspora Trail
to know about the other museums and monuments in this great heritage trail of Bermuda. 
Visitors' Reviews and Comments
Review and share your experience...