Pirates of Nassau Museum, Bahamas
Nassau was at the center of the 'Golden age of piracy' that lasted from 1690s to early 1700s for about 30 years. This was the time when large number of pirates dominated and virtually governed Nassau. The pirates including the infamous Captain Teach (better known as 'Blackbeard') and many others mercilessly looted the merchant ships that passed by the waters around Nassau Harbor. 
Pirates of Nassau Museum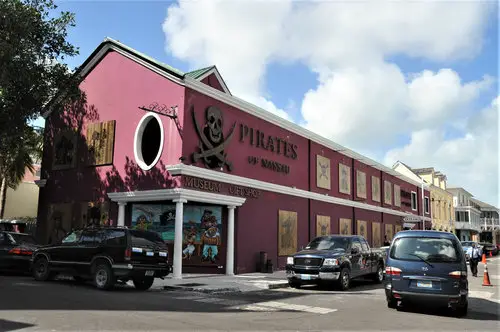 Photo: JERRYE AND ROY KLOTZ MD, cc by-sa 3.0 
However Governor Woodes Rogers arrived in 1718, captured and executed several notorious pirates and finally was able to end the era of piracy in Nassau. 
The Pirates of Nassau Museum located at downtown Nassau, is an interactive museum where you can relive the days of piracy through many different exhibits and displays such as models of notorious pirates including female pirates, stowed cannons, hammocks etc. 
Models of pirates at the museum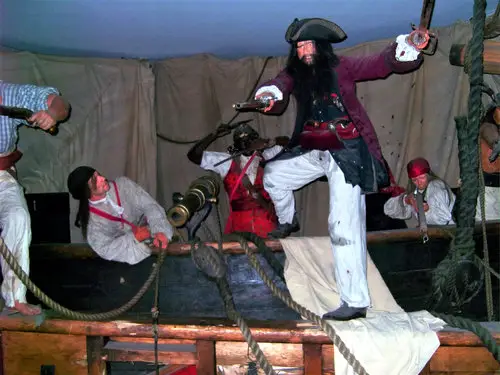 Photo: Greg Grimes, flickr, cc by 2.0 
You will also see some real remains of the piracy age including pistols, gold coins etc, authentic replica of the black flags marked with skeleton figures that were hoisted by the pirates as they approached a merchant ship to warn that death was near, scenes of piracy and hanging, and lot more of displays. 
You will start with exploring a shantytown by the dock where the pirates are celebrating a successful loot in a tavern, and the pirate ship 'The Revenge' is anchored next to it on the dock. You will hear the sounds of lapping water and enter the ship Revenge to explore various exhibits of piracy. 
Pirate ship at the museum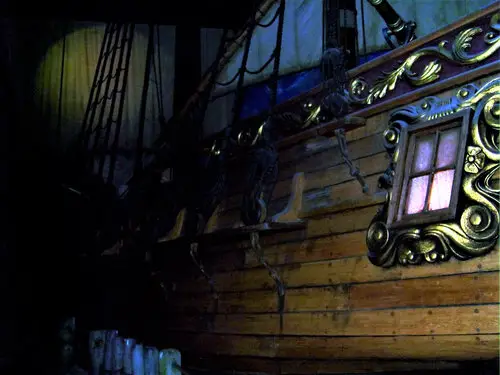 Photo: Greg Grimes, flickr, cc by 2.0 
Open Daily 9am to 6pm (Sunday up to 12:30pm). The museum is wheelchair friendly. 
Admission: Adults $13, Child (age 4-17) $6.50, below 4 free. 
Phone: 242-356-3759 
Website: www.piratesofnassau.com 
Road Map Location 
Related Articles
Visitors' Reviews and Comments