The Cloisters, Bahamas
This is a beautiful edifice which is now a remnant of a 14th century French monastery comprising of stunning stone columns and arches. This is one of the only four that was imported to the US from France in 1920s by the then newspaper baron William Randolph Hearst. In 1960s, it was imported to Bahamas (stone by stone) by Huntington Hartford and installed at a high grounds in Paradise Island. 
With wonderful manicured gardens (Versailles garden) and lovely view of the Nassau harbor, Cloisters is one place which is all about serenity and romanticism where you can spend your time in introspection and soaking in the views. It's a place ideal for a photo opportunity. 
The Cloisters, Paradise Island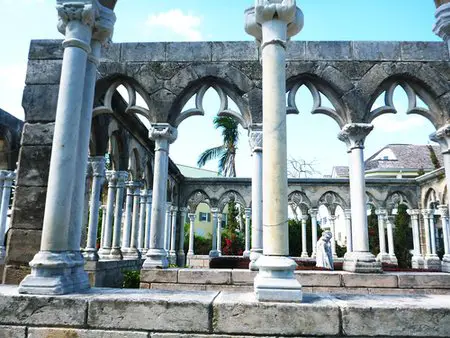 Photo: Laila Goubran, flickr, cc by 2.0 
Located on Ocean Drive and near the entrance of One & Only Ocean Club resorts property in Paradise Island, you need a car or a taxi to reach Cloisters from Nassau. However from most hotels in Paradise Island, you can walk up to Cloisters.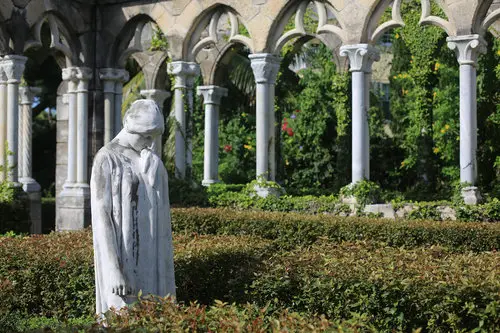 Photo: Shiny Things, flickr, cc by 2.0 
Other than the structure with hand carved stone columns and arches, you can find several stone statues and a fountain on the grounds. Walk around to enjoy the beautiful gardens and many flowering plantations. However do not walk beyond the 'No Trespass' sign at the lowest level of the garden as that demarcates the boundary with the private area of the resort.  
Road Map Location of The Cloister 

By Raj Bhattacharya 
Raj, a seasoned travel writer and Bermuda destination expert, has extensive global travel experience. This website reflects his profound insights, garnered over nearly two decades of dedicated findings and research on the island. Raj has assisted countless Bermuda-bound visitors by providing direct, personalized responses to their queries and imparting his wealth of knowledge through this platform. This site serves as an indispensable guide for those seeking informed and reliable insights into Bermuda's treasures. 
Related Articles
Visitors' Reviews and Comments