Fort Charlotte, Nassau, Bahamas
The fort was built by the Governor Lord Dunmore in 1788 and named it after the wife of King George III, Queen Saharia Charlotte. The fort is located on a hill about 1 mile west of Downtown Nassau in a ground that covers about 100 acres of land area. The Eastern bastion was built by Dunmore while extensions took place later to build the middle and western sections of the fort. 
Fort Charlotte, Nassau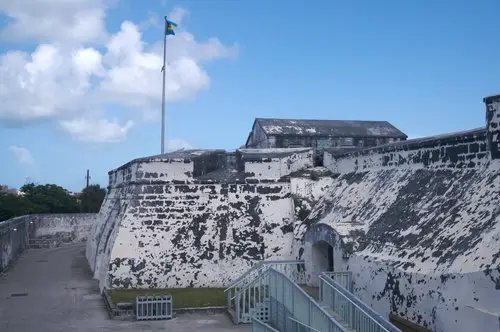 Photo: reivax, flickr, cc by-sa 2.0 
Fort Charlotte overlooks the Nassau Harbor as well as the Paradise Island. It was built with the intention of thwarting attacks from the Spanish but none of its cannons were actually used in any battle or thwarting the enemies. There are 42 cannons mounted on the fort. The fort is surrounded by a wide moat, and there are underground tunnels which were constructed for hidden passage of guards. 
Guns at Fort Charlotte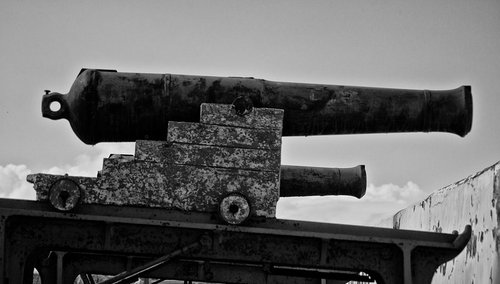 Photo: R9 Studios FL (Thanks to all the fans!!!), cc by 2.0 
The cannons are these days fired on some days of the week at 12 noon as part of fort activities targeted towards tourism. Prior to cannon firing, you can watch live the old techniques of weaving baskets using straws which dates back to 18th Century and still practiced by Bahamians in some places. This is demonstrated by local experts dressed in period costumes.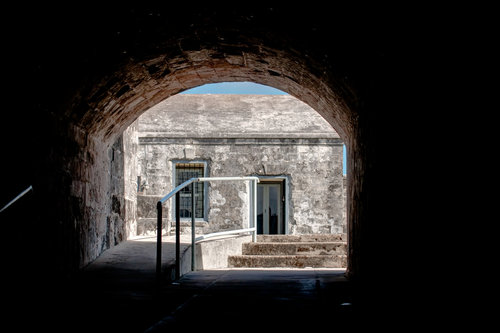 Photo: R9 Studios FL (Thanks to all the fans!!!), cc by 2.0 
Fort Entry Fee: $5 per person, $2 for children below 12. The live historical scene takes place on Wednesdays and Fridays between 11:30am to 12noon. There are tour guides available at the fort premises offering guided tour of the fort. You can learn more about the history of the fort from them. 
Road Map Location of Fort Charlotte 
Fort Charlotte is located off West Bay Street and opposite Arawak Cay (About 1 mile west of downtown Nassau). One can easily walk from cruise terminal or any area in downtown. 

By Raj Bhattacharya 
Raj, a seasoned travel writer and Bermuda destination expert, has extensive global travel experience. This website reflects his profound insights, garnered over nearly two decades of dedicated findings and research on the island. Raj has assisted countless Bermuda-bound visitors by providing direct, personalized responses to their queries and imparting his wealth of knowledge through this platform. This site serves as an indispensable guide for those seeking informed and reliable insights into Bermuda's treasures. 
Related Articles
Visitors' Reviews and Comments