National Parks in Abaco, Abaco - Bahamas
The Islands of Abaco have dedicated national parks that form perfect exploration opportunities for nature lovers, photographers, ornithologists and wildlife lovers. 
Tilloo Cay National Reserve
Getting Here: The Tilloo Cay is to the south of Elbow Cay and a slender strait known as Tilloo Cut separates it from the Tahiti Beach. The reserve lies within this sparsely populated cay. Ferries do not service Tilloo cay… you need to rent or charter a boat to reach here from Marsh Harbor ferry dock. 
Tilloo Cay (Abaco)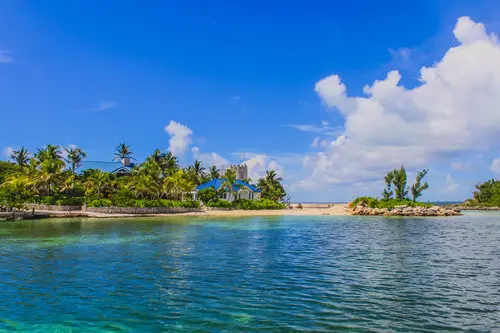 The Tilloo Cay National Reserve is a prominent bird nesting place that is home to many birds including the white tail tropic bird. Yellow crown night herons and many types of terns. This is a relatively new reserve as it was established in 1990 and it's relatively small too (only 11 acres). Incidentally the national park owes its existence to Mr. and Mrs. David Gale who owned land at the northern most part of Tiloo Pond… the ocean front was offered as a gift to the Bahamas National Trust. 
Tourists mostly go to Tilloo Cay for snorkeling, swimming and spending some quiet time. The awater is crystal clear and the depth could be deceiving. There are plenty of stingrays in teh water here and you ca n swim with them. There are lovely sandbars around as well. 
The Pelican Cays Land and Sea Park
Getting Here: This land and Sea Park is only accessible via boat or a sea plane. The Pelican Cays can be reached via a boat ride in collaboration with one of the numerous charters in this area. It's 9 miles south-east of Marsh Harbor and a 30-35 minute boat ride from the ferry dock. 
The Pelican Cays Land and Sea Park is to the south of Tiloo Cay and it also flanks the coral barrier islands and beautiful fringe reefs. It covers a vast 2100 acres of land & sea area and has large varieties of flora & fauna. This site is great for snorkeling in the underwater caves that teem with marine life like sea turtles (both green and loggerhead) and eagle rays…. more than 177 species of marine and wildlife have been documented here. 
This park was established in 1972 and comprises of different sections like Channel Rock, South Sandy Cay (arguably the most famous part of the national park), Gaulding Cay and the waters surrounding these areas. 
Once you are done with exploring the Pelican Cays, you can hop in to Pete's Pub and Gallery or Lubbers Landing Bar and Grill to refresh yourself. You can also check out nearby attractions like Tilloo national park, Byrle Patterson Memorial garden and Cetacean museum (the latter two attractions are in Hopetown in Elbow Cay) 
Abaco National Park
Getting Here: the Abaco National Park is 40 miles south of Marsh Harbor and is on the south eastern zone of Great Abaco Island. You can hire a cab to reach here. 
This lies in South Abaco near the Hole in the Wall lighthouse (which is currently abandoned and closed) and it sprawls across 20,500 acres. You will find Bahamian parrots, wildlife species and other unusual birds here and the entire area is managed by the Bahamas National Trust. 
Walk through the 5000 acres of luscious pine forests that make up a nesting zone for rare birds like Abaco parrots (incidentally these are only found now on Great Inagua and Abaco Islands). Notice that these parrots nest on the ground in the limestone cavities on the floor of the pine forest… this makes them easy target for predators and perhaps this is why their numbers have dwindled so much (they are now protected under the Wild Bird Protection Act). 
Birders can spot the West Indian woodpeckers, Bahama Yellow throats, Olive capped warblers, loggerhead Kingbirds and Bahama Mockingbirds which dwell in this national park. This has been designated as an important bird area by the Audubon National Society and Bird Life International. This national park has free entry, is open from dawn to dusk and is an all season's destination. 
Black Sound Cay National Reserve
Getting Here: you can take a ferry from treasure cay to reach the black sound dock after which you will have to trek to the reserve. You can also hire a private boat. 
The Black Sound Cay is near the Green Turtle Cay (northwest of Marsh Harbor and on the north side of Great Abaco Islands) and it has luscious swamps of mangroves which are filled with immense bird watching opportunities… this is a relatively quiet place. If you like being in the company of nature away from the tourist throng then you will enjoy wading around the mangroves, bird watching and taking boat rides around this area. 
Once you are done with exploring Black sound cay you can drop in for meals at Ballyhoo Bar and Grill, Lizard Bar (do try their seafood appetizers) and Green Turtle Restaurant. You can also enjoy exploring nearby attractions like Memorial sculpture garden, Albert Lowe museum. 
Fowl Cay National Park
Getting here: The Fowl Cay is north of the Man-O-War Cay and south of Scotland Cay... the best way to reach here is by boat from Marsh Harbor ferry dock... you can get a rented one from Dive Guana. If you have your private boat then you can tie it to the available mooring buoys.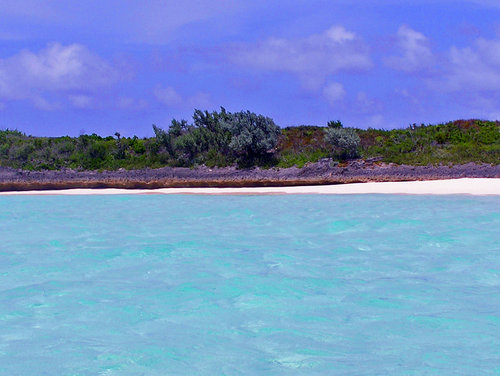 Photo: Killian77, flickr, cc by 2.0 
The new Fowl Cays National Park is huge and spans across 1920 acres…. it is usually accessed by tourists who visit central Abaco and its numerous settlements. The Fowl Cays National Park is preferred by scuba divers, snorkelers and tourists who want to have a great boating experience. The reef there overlooks great diving spots that are relatively unexplored. 
The sea park contains massive coral heads that are teeming with exotic marine life. Reef snorkeling at Fowl Cay is one of the top rated activities on Abaco. 
Walkers Cay National Park
Getting here: walkers Cay is at the northern most tip of the North Abaco district and it lies 85 km North East to West End of Grand Bahama. You need to take a boat or a ferry till Walkers Cay from a nearby location like Grand Cay. 
This is one of the newest national parks in Abaco… it was established in 2002 and spans 3840 acres. Usually tourists who visit the national park have cruised to North Abaco or have flown to Grand Cay.  
Several marine predators inhabit the waters surrounding walkers cay so diving here needs experience and caution. However oceanographers and marine biologists remain in awe of the gigantic coral cathedrals that are buried inside its waters. 
Information and Contacts
For more information on the above national parks of Abaco and their accessibility details you can contact: 
Mr. David Knowles 
General Delivery, Marsh Harbor 

By Raj Bhattacharya 
Raj, a seasoned travel writer and Bermuda destination expert, has extensive global travel experience. This website reflects his profound insights, garnered over nearly two decades of dedicated findings and research on the island. Raj has assisted countless Bermuda-bound visitors by providing direct, personalized responses to their queries and imparting his wealth of knowledge through this platform. This site serves as an indispensable guide for those seeking informed and reliable insights into Bermuda's treasures. 
Related Articles
Visitors' Reviews and Comments