2023 Schedule of Cruises to Bermuda
Note: Cruise schedules can change depending on factors including sea and weather conditions, change in cruise line's plan etc. So do check with your cruise line for any updates. Disembarkation usually begins 2 hours after docking. Due to security reasons, all must be on board 2 hours before sailing. 
2023 Contracted Cruise Visits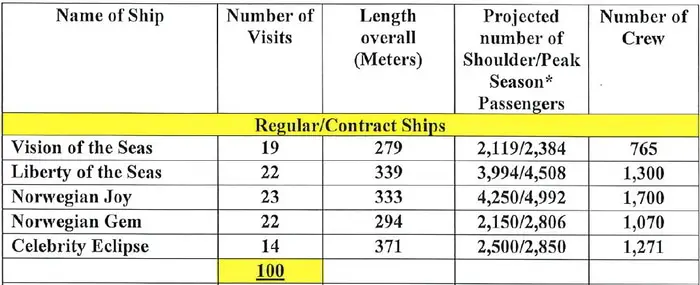 2023 Cruise Schedule
For a comprehensive schedule of all cruises making calls to Bermuda (regular plus occasional) with month-wise arrival and departure dates, go through:
This detailed 2023 Cruise Schedule
. Note that the arrival and departure times of ships are at/from the respective cruise berths in Bermuda. 

By Raj Bhattacharya 
Raj, a seasoned travel writer and Bermuda destination expert, has extensive global travel experience. This website reflects his profound insights, garnered over nearly two decades of dedicated findings and research on the island. Raj has assisted countless Bermuda-bound visitors by providing direct, personalized responses to their queries and imparting his wealth of knowledge through this platform. This site serves as an indispensable guide for those seeking informed and reliable insights into Bermuda's treasures. 
Related Articles