Vesey Nature Reserve
The nature reserve is named after Sharon Vesey - A Bermudian lady who donated this 8-acre land area in 2009 to a joint initiative of Bermuda National Trust and the Bermuda Audubon Society in order to save this land from commercial development. It was formally opened to public in April 2013 after extensive renovation work was completed. The reserve is located in Southampton parish, off Middle road and between Evans Bay Road and Rockaway.  
The reserve stretches from the western end of Evan's Pond and over the ridgeline of Skrokkings Hill all the way to the rocky shoreline overlooking the Little Sound water area. There are two quarries in the reserve, a natural limestone sinkhole, woodland valley, coastal scrub land, mangroves fringing the Evans Pond, forests etc apart from other lush plantations. 
Entry to Vesey Nature Reserve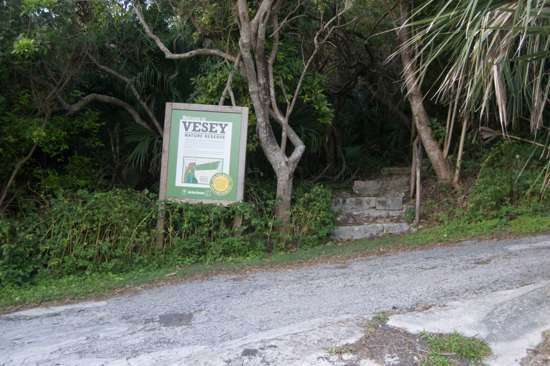 As you enter the main trail of the reserve, it slopes down and then an offshoot trail veers right towards the western end of Evans Pond. You can find many different species of herons and egrets roosting at the pond area and numerous wood warblers feeding in the mangroves. 
There is an wooden boardwalk accessible from the main trail which leads to the deep quarries. There is also an observation platform and you get sweeping view of Little Sound from here. 
Quarries at Vesey Nature Reserve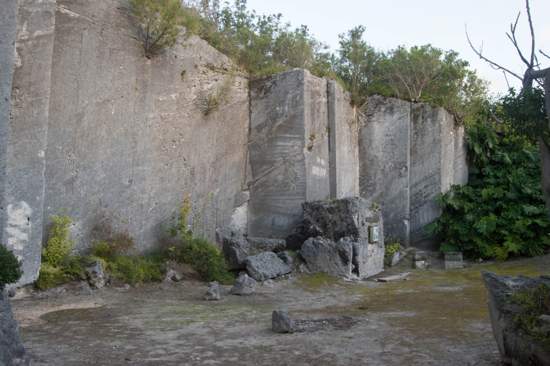 The forests here have had large density of allspice trees. However many of them have been cut down in order to make way for the walking trail and also to grow several endemic plants like cedar, Jamaican dogwood, hackberry, palmetto etc. 
There are some great places here for family picnics... there are benches also at several places to relax. 
How to reach
Entry to Vesey Nature Reserve is from Middle Road in Southampton. If you are coming from Hamilton City (or Royal Naval Dockyard), take bus #8 and get off at the Esso Gas Station at Rockaway (will take about 30 minutes from Hamilton). Then walk back until you see the entry signage. 
Road Map 

By Raj Bhattacharya 
Raj, a seasoned travel writer and Bermuda destination expert, has extensive global travel experience. This website reflects his profound insights, garnered over nearly two decades of dedicated findings and research on the island. Raj has assisted countless Bermuda-bound visitors by providing direct, personalized responses to their queries and imparting his wealth of knowledge through this platform. This site serves as an indispensable guide for those seeking informed and reliable insights into Bermuda's treasures. 
Related Articles
Visitors' Reviews and Comments