Somersfield Academy, Bermuda
Somersfield Academy was founded in 1991 by a group of parents who created the Montessori Education Trust. The school was originally known as Montessori Academy but changed its name to Somersfield Academy when it relocated to Devonshire in 2001. The school is overseen by a Board of Governors on behalf of the Trust, and is led by a Principal with the support of three Division Heads. 
It's a co-educational private school and has students ranging in age from 3 – 16 years old. The school is divided into three divisions: The Children's House, Primary and Secondary. 
The school has dedicated teaching faculty and staff who all hold designations in post graduate Montessori teacher training or IB training and support their students both academically, socially and emotionally with the aim to provide a holistic education to every student. 
Somersfield Academy, Bermuda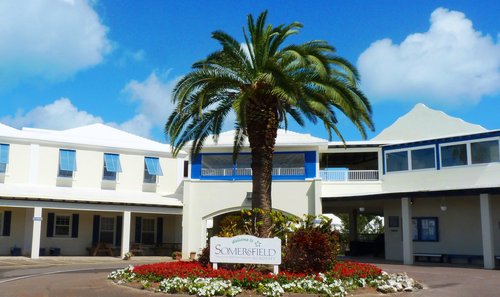 Photo: Somersfield Academy Bermuda (facebook) 
Today Somersfield has an internationally recognized education programs in its course curriculum - The International Baccalaureate (IB) Middle Years Program for ages 11-16. The Middle Years Program prepares the students quite rigorously. 
The school has over 500 students representing more than thirty nationalities with 60% of them having Bermudian connections. Somersfield is described by visitors as welcoming and warm with a sense of energy and innovation. The campus is welcoming, nicely landscaped and has seen extensive building development in recent years. Classrooms are spacious and well equipped and specialist rooms include science labs, a library, two computer labs, art rooms and an innovations center. 
Playground are modern and attractive and the large sports field is well maintained. A full size gymnasium is used extensively for school and community activities. 
Tuition Fees for Academic Year 2020/2021
Annual Tuition Fee is $23,380 (4 years old to DP2). There are various payment plans available. 
Affiliations
National Association of Independent Schools (NAIS), Canadian Accredited Independent Schools (CAIS), Eco-Schools, International Baccalaureate World, American Montessori Society. 
Location and Contacts
Somersfield Academy, Bermuda 
107 Middle Road, Devonshire DV 06 
Phone: 441/236-9797 Fax: 441/236-9789 
Related Articles