Bermuda School Programs and Grade Systems
So how does the Bermuda school programs differ when you compare them across the top schools of the island? And how do they compare with the education systems of the US or the UK? 
There are a number of Private and Public schools in Bermuda. Some of them follow the education system of the UK, some follow the North American education structure. And some are hybrid and follow a combination of internationally recognized systems. Take a look at the chart below that shows the various education programs of the Bermuda schools year wise. You can also compare the programs with that of US and the UK. 
Remember that all Bermuda schools follow the model of Primary, Middle and Senior schools although the private schools may not explicitly define it that way. But they too follow the overall structure.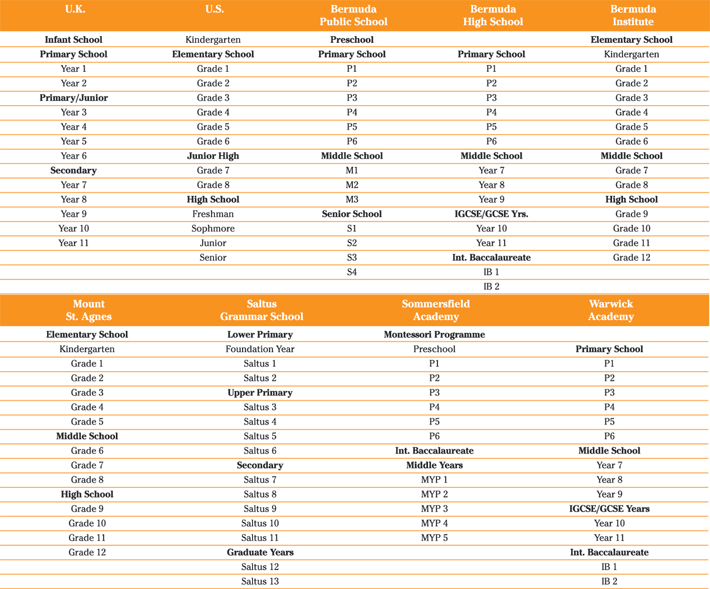 Related Articles
2) Visit
Living in Bermuda
to know all about what it takes to make the best of life in Bermuda.