Nightlife in Nassau & Paradise Island
Casinos, Bars, Nightclubs, Lounges
Part of the reason why Nassau and New Paradise Island are massively popular as a holiday destination is the gorgeous nightlife. The party scene is flamboyant on the weekends while on the rest of the days it is low keyed. In the off season the night life is even quieter though there are some places that are always buzzing. 
Atlantis Casino, Paradise Island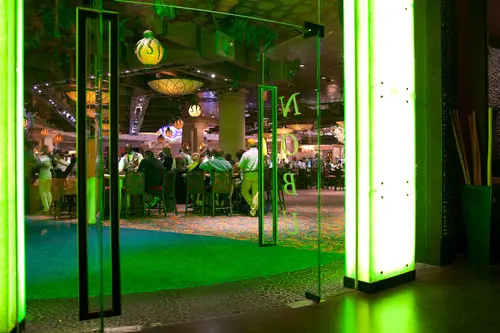 Jimmy Baikovicius, flickr, cc by-sa 2.0 
The key rule to choosing the ideal nightlife option for yourself is to underline your wants first. For example, are you looking for hardcore partying or is relaxed music at a lounge bar more your style? Do you prefer the exciting atmosphere of a casino or would like to listen to live local bands in a pub? What are your tastes in music… electronica, reggae, Bahamian hip hop or pure local stuff? Would you like romantic experiences like evening sunset cruises on the ocean or would you want some family style nightlife option where there is enough variety for each age group? 
The answer to these questions will mostly direct you towards the best choices in nightlife according to your needs. Nassau and Paradise Island have huge variety in nightlife and you will find that there are plenty of options that suit your taste. 
There are some general pointers that you could keep in mind. Most local nightclubs have a limited cover charge but Atlantis has a steep cover on non-guests who want to party or gamble on their premises. So if you want to spend your nightlife in Atlantis then better stay at one of their hotels or choose a hotel that has a commercial agreement with Atlantis (there are plenty of them). 
Carry lots of cash along with you as many small lounges and local pubs have nonfunctional card machines and you will be forced to pay in cash. Check out the entertainment options in your hotel…most hotels in Nassau and Paradise Island offer their own brand of entertainment. If you want a broad range of entertainment then you could dedicate one night to a casino, another one to live local music and then another to an evening cruise and so on. 
Local Drinks at Nassau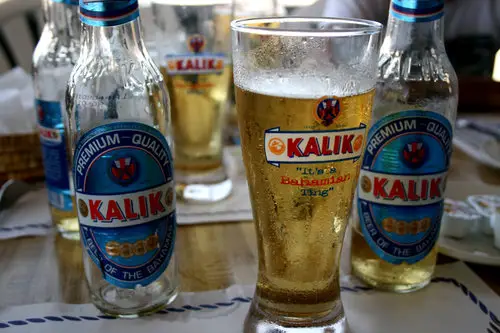 Photo: rubixcuben, flickr, cc by 2.0 
Your choice of nightlife should also depend upon the group you are travelling with…downtown Nassau nightlife is a bit boisterous and not really suitable if you are traveling with family. Paradise Island Nightlife on the whole is more sophisticated (and more expensive) than most nightlife options in Nassau. 
Now for some safety tips, Nassau is not exactly crime free. There have been incidents of armed robbery, burglary, chain snatching, eve teasing etc. and most of these incidents happen near and in crowded downtown Nassau. Paradise Island is relatively safer though there is no 100% guarantee. However there is no reason as to why you can't stay safe if you use some general intelligence and some degree of caution. 
Do not take lifts from strange people and chat up with strangers in the bars. Don't accept food and drink offers from random people and use your discretion while hooking up with the locals. Staying with a reputed hotel (you will find a well-researched list in the hotels section of this website) is a good idea and use the hotel's tours service to arrange for trips. 
While you are in downtown Nassau, try to finish your shopping and sightseeing early and retire to the safe zone of your hotel or some well-known entertainment hub. Obviously the safety concerns increase when you are travelling with family, seniors, kids or are in a small group. Bahamas is considered to be overall safe for women though dressing modestly might be a good idea to ward off unwanted attention. 
Gambling attracts hordes of tourists on the islands and unlike L.A, you can get away with small scale budget gambling as well as exorbitant stakes here. 
Baha Mar Casino 
The casino at Baha Mar is arguably the most beautiful casino on the Caribbean with a grand chandelier and floor to ceiling windows commanding ocean views. There's a lot of variety here and you can enjoy playing slot games with very little investment. There is 100,000 sq. foot space with lots of gaming salons and table games here. 
Baha Mar Casino, Nassau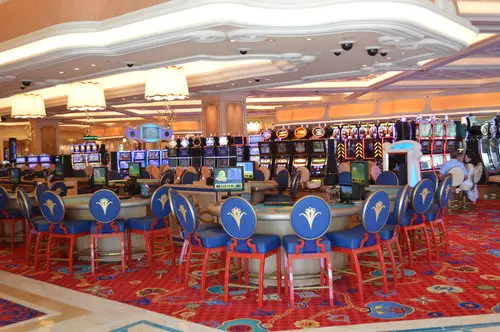 Photo: Eric Glenn, Shutterstock 
There are nearly 1150 slot machines that include poker, stepper, wheel of fortune, video reels and electronica table games. There is a super high limit gaming section with 4 separate gaming salons that have midi baccarat and blackjack. There are a number of in house exclusive gaming tables that include Caribbean stud poker, blackjack switch, casino war, Pai Gow Poker, Ultimate Texas Hold em Poker, Free Bet Blackjack and Let it Ride Poker. 
Apart from the above there are also More than 115 table that include blackjack, single and double zero roulette, 3 kinds of Baccarat, craps etc. 
Address: Casino at the Grand Hyatt Baha Mar 
One Baha Mar Boulevard, Nassau, Bahamas 
Phone: +1 242-788-1234 
Casino Hours: 10.00 a.m. to 4.00 a.m. everyday 
Atlantis Casino 
Only second to the Baha Mar casino in size and design sensibilities, the Atlantis casino spans a huge lagoon and has skylights and large windows. You will find the casino linking the Royal towers and the Coral towers… The casino is open 24 hours a day and has a freshly updated Race and Sports Book along with table games and slot machines etc. World class tournaments are held here throughout the year along with a variety of events. 
Atlantis Casino, Paradise Island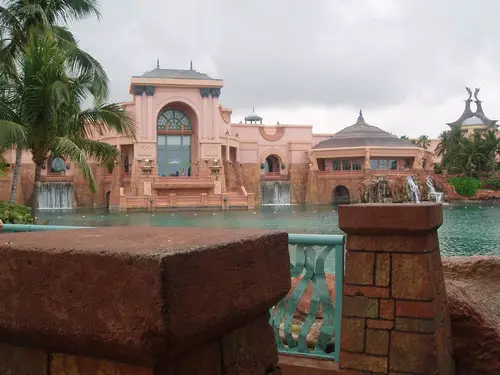 Photo: Nugget04, flickr, cc by 2.0 
More than 700 slot machines that include shadow diamond, super rise of Ra, howling wolf and pharaoh wheel, Sindbad, dragon rising etc. There is a lot of range and the denomination range extends till 100 dollars and starts from few cents. 
85 gaming tables (including private ones) that span baccarat, Let it Ride Poker, Ultimate Texas Hold em Poker, Blackjack, high roller, roulette etc. Free gaming lessons are on everyday. 
Address: One Casino Drive, Suite 41, Paradise Island, Bahamas 
Phone: +1 242-363-3000 
Timings: 24 hours open everyday 
Crystal Palace Casino 
This is a 10,000 sq. foot casino at Wyndham resort featuring 300 coinless slot machines and a variety of table games. The casino is beautiful but the hours are highly irregular….it's best to call and enquire about open hours before dropping in. 
Address: Crystal Palace Casino 
Wyndham Nassau Resort 
Phone +1242 3276200 
Though the islands are teeming over with discos and nightclubs and almost all pubs have a dance floor…here is a list of the best (and the most tourist friendly) dance spots. 
Charlie's 
Also known as Club 601, this place has a typical Caribbean vibe and lots of special events. Ladies can have special offers on Thursdays and the club remains open till 4 a.m. Charlie's is popular amongst both tourists and locals. This is a local inexpensive disco with a low cover charge. 
Address: 601 east Bay Street, Nassau 
Phone: 242-325-0940 
Timings: Friday to Sunday 9.00 a.m. to 4.00 a.m. 
Closed on other days 
Club Luna 
This two storied club can take in up to 5,000 people and it's a popular destination for international reggae icons like Vybez Kartel and Popcaan. Both indoor and open air dancing options are available here and there is a strong street party vibe. 
Timings: The club is open from Thursday to Sunday between 9 p.m. to 4 a.m. 
Address. West Bay Street; Nassau (near Cable Beach) 
Phone: +1 242-325-6881 
Bambu 
Not to be confused with the laid back lounge bar Bamboo, this one is dynamic and much preferred by party lovers. The music is always mixed combining local hits as well as international numbers. There is a large open air bar and dance floor that has harbor views so that dancers can enjoy in the company of Bahamian breezes 
Address 
Prince George shopping Plaza 
Woodes Rodgers Walk, Downtown Nassau 
Phone: +1 617-893-7766 
Timings: open till 4 a.m. on weekends 
Aura 
If you really want to party in style and are looking for a disc that's up to the standard of NYC then there is probably no better place than the Aura. This is a 9000 sq. foot place that has its own dedicated bunch of DJ's and belongs predictably to the Atlantis. 
The floor is sparkling glass and the banquet seating is luxurious while the bartenders get really creative with drinks. Private parties happen here and you can also look out for celebrities.  This is one of the glitziest discos and is a part of Atlantis so it's pricey!! 
Aura Nightclub, Atlantis 
One Casino Drive, Suite 35, Paradise Island, Bahamas 
Phone: +1 242-363-3000 
Timings: 10 p.m. to 4 a.m. (Thursday to Sunday) 
Club Waterloo 
This one is one of the most sought after nightspots in Nassau and it owns a combination of sections… patio bar, sports bar and disco. The music ranges from pure rock to reggae to European electronica and so is the crowd which has everyone from teens to 40 something's. The best part is the setting… this is a remodeled mansion that stands beside a lake. Club In terms of price, Waterloo is a mid-range place with a mixed crowd. 
Address: Near the Towne Hotel, E Bay St, Nassau 
Phone: +1 339-226-2400 
Timings: Tuesday to Saturday 8 p.m. to 4 a.m. 
22 Above 
The head bartender at this dark and rather mysterious looking lounge at the Wyndham resorts. His signature drink…the Cable Beach Sunset won the silver medal in the year 2006 (Caribbean Taste Off) 
Address: Wyndham Nassau Resort and Crystal Palace Casino, Cable Beach 
Phone: 242-327-6200 
Crush 
Meant basically for teenagers between the ages 13 to 17, Crush is the ultimate place to dance out the night in a safe way. This is a 14,000 sq. feet space that also has an internet lounge and a minor gaming room (X Box and gaming tree). The dance floor at Crush is always alive and buzzing though the exclusive teen sessions are from 8.30 p.m. to 1.00 am daily. Live video walls, all nights' snacks and beverages and live DJ are the other attractions here. 
Address: Coral Tower downstairs Lobby 
Atlantis Paradise Island 
1 casino drive, Paradise Island 
Timings: 4:00pm –8:00pm Daily (For guests) 
Special Teen Session: 8:30pm – 1:00am Daily (For teenagers staying in the resort 13-17 only) 
Bahama Boom Beach Club 
Every day is a new day at Nassau's new addition to its night scene. On Mondays…there is Latin dance, on Tuesdays there are wild nights while Wednesdays are disco nights and Thursdays are drink specials. You won't lack variety here and the club is open till wee hours of the morning on weekends. 
Address: 5 minutes from Cruise Ship Dock 
Elizabeth Avenue, Nassau New Providence 
Phone: +1 242-357-4500 
Timings: Tuesday to Saturday, 9 p.m. to 4 a.m.  
Da Balcony 
This vibrant place closed down for some years due to a fire but has now opened with a bang with a bigger space and a lavish outdoor verandah dance floor. There is also an indoor club and the atmosphere is not as rowdy as some of the other places in Nassau. A great place to go dancing with your significant other. Live music is there on the weekends. 
Address: 2nd Bay Street 
Upstairs West of Straw Market, Downtown Nassau 
Ibiza Bahamas Beach Club 
Ibiza Bahamas is a super popular nightclub with options for both day and night time parties. The black interiors with sharp neon lights and the pretty island theme exteriors with thatched gazebos are eye catching. If you like electronic music. You will love partying here…Ibiza fuses electronica with local music beautifully. 
Address: Ibiza Bahama Beach Club 
670 West Bay Street, Nassau 
Phone: +1 242 676 5588 
There are some pretty cool lounge bars in Nassau and Paradise Island where you can listen to live local music and relax with a choice of great drinks. Some of these lounges also have a live dance floor and karaoke nights too… here is a list of the best ones. 
The Blue Waters is a pretty popular nightlife option and a sports lounge in Nassau. There are lots of events every Thursday to Saturday right from karaoke nights to mix and mingles and rap music. Happy hours are on every evening from 5 p.m. to 7 p.m. and the kitchen stays open till midnight. Buffalo wings and burgers are a must have here. 
Address: Blue Hill Road North, Nassau, New Providence 
Phone: 1 242-328-5218 
Timings: Open every day from 11.00 a.m. to 4.00 a.m. 
Nobu at Atlantis, Paradise Island 
Most regulars at the Atlantis prefer to spend their evenings in Nobu that features Sake, cucumber martini etc apart from regular wines and cocktails. The chef Nob Matushiha and the exquisite décor of the restaurant are both top draws of this place…the décor comprises of elaborate arrangements of river rocks and elegant branches that is definitely distinctive.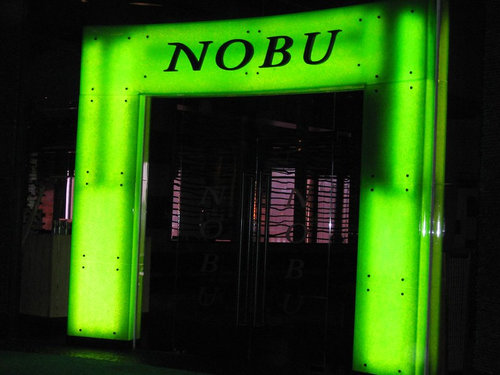 Photo: Trisha Fawver, cc by-nd 2.0 
Address: Nobu at the Atlantis (next to Atlantis Casino) 
One Casino Drive, Suite 13, Paradise Island, Bahamas 
Phone: +1 242-363-2000 ext. 65382 
Timings: Open every day from 5.30 p.m. to 11.00 p.m. 
Wine Lounge 
The wine lounge is true to its name and commands an impressive wine list. Open from Monday to Saturday they have a nice selection of thin crust pizzas, to complement their wine entrees.  
Address: East Bay Street (adjacent to Shell and across the street from Green Parrot) 
Phone: 242 356 0614 
Timings: Open every day from 11.00 a.m. to 12.00 a.m. 
Green Parrot 
One of Nassau's newest and coolest lounge bars, the Green Parrot has good views of the harbor side. The atmosphere is relaxing and on Sundays there is the traditional pig roast to look forward to. The food here is good with grilled Mahi and Philly Cheese steaks being very popular choices along with their range of burgers. There is also a live conch salad bar that's open from Thursday to Sunday. Happy hour is on Friday 5 p.m. onwards (choose this time to visit as the drinks and food is a little pricey otherwise). 
Address: Green Parrot, East Bay Street 
Near Blue Lagoon seafood Restaurant, Nassau N 4831, the Bahamas 
Timings: Open every day from 11.30 a.m. to 12.00 a.m. 
Bullion lounge is a part of the colonial Hilton and they can get really creative with their cocktails. Every Friday they are open till 1 a.m. and they have a really nice champagne and wine list. This sophisticated lounge features a good range of late night snacks conjured by celebrity chef Lockhart Kabuti. 
Address: Bullion Bar Colonial Hilton 
Number One Bay Street, Nassau 
Phone: 1 242-322-3301 
Timings: Open every day from 12.00 p.m. to 2.00 a.m. 
Bamboo lounge is a casual affordable place that specializes in fruity island drinks. This place is well known for its fruit based mock tails and snacks too and serves as a venue for families with kids as well as couples and groups. 
Address: Bamboo Lounge 
Comfort Suites, Paradise Island Dr., Nassau, Bahamas 
Phone: +1 242-363-3680 
Timings: open from 4 p.m. to 11.30 p.m. everyday 
Sea Glass has a nice table game corner with blackjack and roulette too apart from a lounge setting that overlooks the paradise island. The menu comprises of cocktails, martinis (the Covetini with Jasmine Puree is particularly famous) and a range of tapas. The evening menu is particularly good with poached shrimps, braised short ribs, potato gratin, seared duck etc. 
Address: The Sea Glass Lounge at the Cove Atlantis 
Paradise Beach Dr. Suite 11, Paradise Island, Bahamas 
Phone: +1 242-363-3000 
Timings: open at all hours every day for drinks and gaming. Evening dining entrees served 5 p.m. onwards till 11.00 p.m. 
Messa Grill is presided over by celebrity chef Bobby and it has a distinct Bahamian touch with wood hewn chairs that have exotic designs. The food here like spicy chicken skewers, Mexican pork tenderloin is quite famous along with a good wine and cocktail list. Don't miss the eclectic dessert list... there is pineapple tequila sorbet and papaya meringues. 
Address: Messa Grill at the Cove Atlantis, Casino Dr, Nassau, the Bahamas 
Phone: +1 242-363-3000 ext. 59250 
Hammerhead Bar and Lounge 
The atmosphere here is definitely laid back and it's famous for its two signature cocktails… the shark feeder and the Hammerhead Scullywash. While the shark feeder is vodka and curacao based the scull wash has bailey's, gin and coconut water. On the menu is typical island food like burgers, grilled fish and conch fritters. You will get live music on Friday nights. This is an affordable bar and lounge  
Address: East Bay Street, Plaza on the pond, Nassau 
Phone: +1 242-393-5625 
Timings: Monday 6.p.m to 11.p.m 
Closed on Tuesdays; All other days 11.00 a.m. to 11.00 p.m. 
Cocktail and Dreams 
One of the few nightclubs in Nassau that's directly set on the beach… this place offers you the choice of choosing your own preferred form of nightlife. Some like to groove away on the huge dance floor while some spend time chatting in the patio and cabanas while some like to relax with a drink on the beach area. There are separate tourist nights and local nights here and the tourist nights are very crowded. 
Address: West Bay Street Nassau 
1 km away from Social House Sushi and Grill, Opposite Fish Fry (Arawak Cay) 
Phone: (+1) 242-328-3745 
Daiquiri Shack 
This place is incredibly popular though it can be described more accurately as a shack than a proper bar. The fresh fruit daiquiris here are incredible and the atmosphere is lively thanks to the waiters who also double up as singers. Kids can get virgin versions of the daiquiris so this can be a family nightlife option. One of the most affordable places in Nassau to grab an authentic Daiquiri. 
Address: West Bay Street Nassau, New Providence Island 
Near Crystal Palace Casino 
Timings: open every day from 9.00 a.m. to 11.00 p.m. 
Senor Frogs 
If you have traveled extensively in Bahamas, you would know that Senor Frogs is a chain. This one is right near the Nassau harbor and has great views with a rather lively atmosphere which tends to get rowdy at times. Known for their frozen cocktails and all American menu…this place is also famous for its drinking games and dance shows. 
Address: Woodes Rodgers Walk (next to Cruise Port at Nassau) 
Phone: +1 242 323 1777 
Timings: open every day from 11.00 a.m. to 1.00 a.m. 
Sharkeez Tiki Bar 
Known for its local food and cocktails, this one offers views of the harbor ships. Do sample the conch dishes and mozzarella sticks while you are here and enjoy the free Wi Fi along with local music. If you are in the straw market for shopping then this is a good place to hit on your way back. 
Address: Prince George Wharf, Nassau 
Phone: +1 242-322-8519 
Timings: open every day from 10.00 a.m. to 2.00 a.m. 
Bacardi Store Bar and Lounge 
This is a fun kind of lounge near the shopping hubs of downtown…it gives you a view of the cruise ships too. The place stays open till about 3 a.m. and if you are here during the Junkanoo festival time…then this is the best place to sit and enjoy views of the parade. The lounge bar is up on the terrace with good views. The store has free sampling sessions, drink mixing tutorials and also stocks cute merchandise 
Address: Corner of East and Bay Streets 
Phone: +1 242-601-9311 
Timings: open every day from 9.00 a.m. to 3.00 a.m. 
Bahamas is truly in love with its music… so much so that they even name their favorite cocktails after music. Here are some of the must have drinks that you must look out for when you are visiting the islands. 
Bahama Mama is basically a kind of liquor with a sweet blend of many local ingredients... it has a strong vanilla infusion. This drink is inspired by singer and feminist Maureen Duvalier... she is also known as the queen of Junkanoo. 
Yellow Bird was originally a rather melancholy love song which underwent many transformations. One of the most popular drinks on the island, this one infuses many kinds of citrus fruits with a combination of rums. 
Sky Juice is alternatively known as gully wash…this one is more like a dessert drink. Gin, condensed milk and coconut water make this up and sometimes this has coconut chunks floating around. Though it tastes so sweet that you will be tempted to gulp it all down…the effects of the gin can be potent. 
Goombay Smash was created by Emily Cooper who operated the little Blue Bee Bar in Abaco. Years have passed and the Blue Bee Bar has remained as rustic as ever but the Goombay Smash grew in its popularity and right now several versions of it are made all over the Bahamas islands. Lots of tropical fruity flavours go into it with local liquor and lots of foam. 
Goombay Smash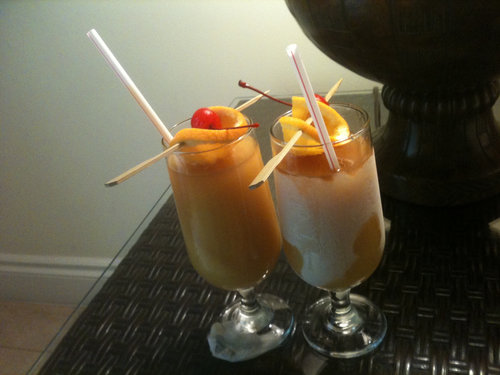 Photo: Sarah Kelemen Garber, cc by 2.0 
Pineapple upside down martini tastes as yummy as vanilla icing on rum soaked cake and is a testament to the Bahamian pineapple traders. Grenadine is used along with pineapple juice and vanilla vodka to create this drink. 
The painkiller is known to be the antidote to a long tiring day in the sun and it has gained lots of popularity in the recent years. Pineapple juice, orange juice, coconut cream, a dash of nutmeg and rum goes into this concoction. 
Frozen Rum runner is made with crushed ice, blackberry and banana liquor, gold rum and grenadine…it helps islanders cool off after generous sunbathing. 
Also don't miss out on Kalik beer and Bahamian Guinness (completely different from Irish Guinness) while you are holidaying on the islands. 
A quieter more romantic alternative to spending your evenings in a disc and a nightclub is to spend an evening on a cruise. This option is primarily available along Paradise island harbor where you get to see Nassau's pretty coastline as you drink and eat to your heart's content. Some of these cruises offer live music and dance on-board too.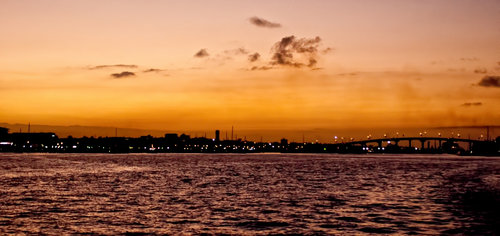 Photo: R9 Studios FL, flickr, cc by 2.0 
Such evening cruise trips need to be precooked and are subject to suitable weather conditions. The sunset dinner cruise is the most popular option and you get to eat a big dinner with a selection of drinks as you watch the sun dip down in a riot of colors over the ocean. most cruises take off from the Paradise Island ferry terminal (its right across the Atlantis resort) around 4 p.m. to 5 p.m. cruise check ins will have some paperwork and the average cruise duration is around 2.5 hours. 

By Raj Bhattacharya 
Raj, a seasoned travel writer and Bermuda destination expert, has extensive global travel experience. This website reflects his profound insights, garnered over nearly two decades of dedicated findings and research on the island. Raj has assisted countless Bermuda-bound visitors by providing direct, personalized responses to their queries and imparting his wealth of knowledge through this platform. This site serves as an indispensable guide for those seeking informed and reliable insights into Bermuda's treasures. 
Related Articles
Visitors' Reviews and Comments