Nassau & Paradise Island
Sunset, Dinner & Sightseeing Cruises
When you decide on taking a sunset cruise in and round Nassau it can be a great experience. The combination of beautiful music, the mighty ocean waters and the beautiful ambience of the sunset is set off by the entertainment options on board and the beverages and the food. 
View from a sunset cruise in Nassau Harbor 
Photo: R9 Studios FL, flickr, cc by 2.0 
When it comes to sunset cruises you will have plenty of options like you can opt for a dinner cruise or just a champagne cruise. If you are with a sizeable group then you can arrange for a private charter cruise where the route, menu and services can be customized according to your requirements. 
Here are the names and contacts of the top tour operators who organize sunset cruises around Nassau and Paradise Island along with details of some popular packages. 
Bahamas Tour Center organizes a number of cruises and tours including some popular sunset cruises too. They can be reached on the USA toll free number 800-688-5871 and you can book and pay for the cruise via their official website as well. There is a special Bahamas Toll Free number (1-800-205-0729) where you can contact them tooů these numbers are active 24x7. 
A number of tours are also organized by Majestic Tours who have travel desks in all major hotels like Atlantis, Hilton, Comfort Suites etc. their head office address and contact details are as follows. Web as well as phone bookings are accepted. Address: Hillside Manor, Cumberland Street, Nassau. 
View of the bridge from a sunset cruise in Nassau Harbor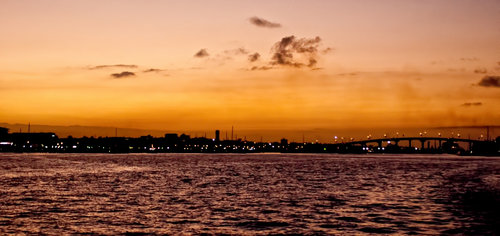 Photo: R9 Studios FL, flickr, cc by 2.0 
Barefoot Sailing Sunset Champagne Cruise
If relaxation and a romantic interlude are what you are looking for then the barefoot sailing cruise has all of these and more. Fine quality champagne, delightful hors d oeuvres and beautiful music on board creates a romantic Titanic like atmosphere. This is a rather sophisticated sunset cruise and guests are required to come aptly dressed. The focus is on having some quiet privacy while watching the aquatic life (you can see dolphins, turtles, Rays and sharks) along with the sunset. 
This 2 hour cruise takes you under the Paradise Island Bridges (customs say that you need to kiss your partner at this spot). The voyage will proceed to Montagu Bay along the Northern side of Paradise Island which gives you a good view of the docked cruise ships. 
Inclusions are basically 2 glasses of complimentary champagne and cheese and cracker trays. Transport to the cruise ship from most Nassau Hotels is included. Kids under the age of 3 are not allowed on this tour. The fee (around 75$ per person) must be paid in cash and is not refundable (apart from cases where tour is cancelled due to bad weather). This tour usually departs at 6 p.m. and you can expect to de-board at around 8.30 p.m. 
Phone: (242) 393-0820 or (242) 393-5817 
Seahorse Sunset andáDinner Cruise
This is a full-fledged dinner cruise that includes a full BBQ dinner and drinks (in fact this is the only popular non- private sunset dinner cruise option around Nassau). The cruise happens aboard a Catamaran named the Seahorse. This tour focuses on the historical sites of Nassau and Paradise Island and a rather thrilling account of the Caribbean pirates and their dens is given by the guide. 
The dinner menu mostly consists of BBQ ribs, pasta salad, lemon pepper chicken, dinner rolls, glazed vegetables, plantain dishes and sweet potatoes along with garden salad. Drinks consist of rum punches. 
Inclusions are the dinner (items described above) and dessert along with one rum based drink along with transport from the hotel. Additional drinks and bottled water has to be purchased at added cost. 
The tour fee is around 70$ per person and must be paid in cash. You can bring along kids (children under the age 11 get a discounted fee of 30$). This tour starts off at 6.00pm on Wednesdays and Saturdays. The fee is not refundable (apart from cases where tour is cancelled due to bad weather. 
They have several catamarans from 53ft to 65ft ... with capacity of 60 to 120 guests that have covered bar andálounge, bathrooms etc. Private charters can also be arranged and these are priced according to several parameter like size of group, duration of charter and destinations. 
You can get more tour details by contacting 
Toll free phone: 8001-821-4505 
Champagne Sunset Catamaran Cruise
This cruise is organized by Bahamas Catamaran Charters who organize a variety of day trips and cruise tours in and around Bahamas. These folks are good at pointing out the historical points of interest and hidden facets of Nassau which most tourists miss out on knowing. 
The trip is presided by Captain Craig Doring who has more than 25 years of experience in sailing and he makes guests feel really safe. You can also opt to book a private charter for your own group and in this case the Tour plan and menu can be customized. The champagne cruise basically offers champagne, snacks and a recounting of the history of Nassau and other nearby areas. 
Phone: 305 942 6279; Email: inquiriesbahamascatamara.com 
Island Time Charters
Similar half a day evening cruises are also organised by Island Time Charters. They offer a sunset champagne cruise which includes sailing and champagne in a picturesque atmosphere. The route usually includes a path through the Nassau Harbor and then under the Paradise Island Bridges and then into the Montagu Bay where you can have a good view of the cruise ships. 
Unlike other champagne cruises, this one has a casual dress code and shorts and t-shirts are acceptable. Tour prices are around 75$ per person. Inclusions are 3 glasses of champagne and cheese and cracker nibbles 
Address: Island Time Charters, East Bay Street 
Phone +12428131620 
Best on Bahamas
Evening Private Cocktail and Romance Cruise 
If you are in a group of 4 to 12 people then booking a private evening cocktail and romance cruise is also a good way to spend the evening in Nassau. This kind of trip is organized by well-known tour operator 'Best on Bahamas' and these can be completely customizable and you can specify the meal menu, drink variety and also suggest changes in the tour plan apart from having the facility of bringing your own beverage case. In case you need a catered dinner, you will have to specify this in advance. 
The route will pass through the beautiful water front and luxury mansions and gigantic yachts that guests catch sight of during the route provide great photography opportunities. 
Tour inclusions include the service of Captain and the crew, champagne bottle (Asti Spumati) and facilities for 4 guests. A 43ĺ Bertram Sport Boat with a sizeable open deck, fully air-conditioned room, bathroom and audio hook-ups is provided for guests in a group of 12 or less. For groups larger than 12 a 59ĺ striker boat is provided. 
The charter price is around 350$ for 2 hours and every extra hour will cost 100$ more. For groups larger than 4 people, every extra person (till the 12th guest) will be charged 50$. The tour can be scheduled at 5 p.m. every day and will last till 7 p.m. this tour is best booked at least 15 days in advance by calling on either of these two Toll free numbers. 
Phone USA: 800 688 5871; Phone BAH: 1-800-205-0729 
Related Articles
Visitors' Reviews andáComments