Whale Bay Fort & Park - Bermuda
The original Whale Bay Fort was built in mid 1700s in Southampton Parish. This fort was built around the time when many other forts and batteries were getting built along the coastline of Bermuda before the American Revolutionary War. However there is hardly anything remaining of the original fort. The Battery was later completed in 1876. 
Whale Bay Fort and the Battery were used to protect the entrance to
Hogfish Cut
, a narrow channel for small boats leading to the Royal Naval Dockyard. The channel could potentially be used by the enemy to get into the land area and attack the Dockyard. The semi-circular fort is on a spectacular setting. It overlooks the
West Whale Bay Beach
and you get a sweeping view of the south coast from here. 
Originally the battery was mounted with three 9-inch canons weighing 12 tons each. They we removed around 1897 and replaced with three 4.7 inch Quick Firing guns that could target boats about 6 miles (11,000 yards) away in the sea. However those guns were also dismantled after the first world war. 
Whale Bay Battery Entrance, Bermuda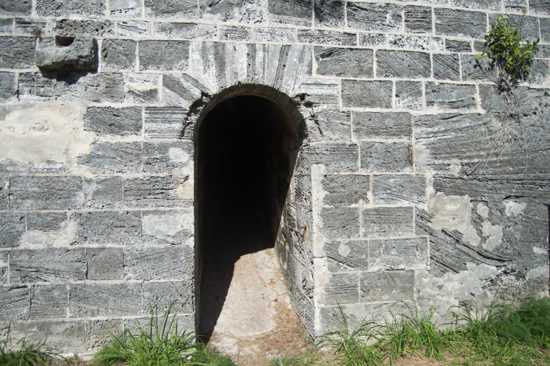 Although the original fort no longer exists, you can go around and explore the battery's impressive walls. Inside the battery there are troop barracks, underground magazine rooms for shells and cartridge storage etc which are still in place. 
Whale Bay Battery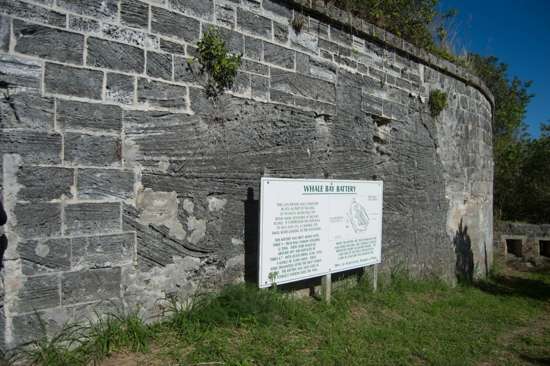 The parkland around the fort and above the beach is wonderful. There are benches and picnic tables on the grassy land where you can sit and relax as you watch the blue waters of the ocean. 
Whale Bay Park Entrance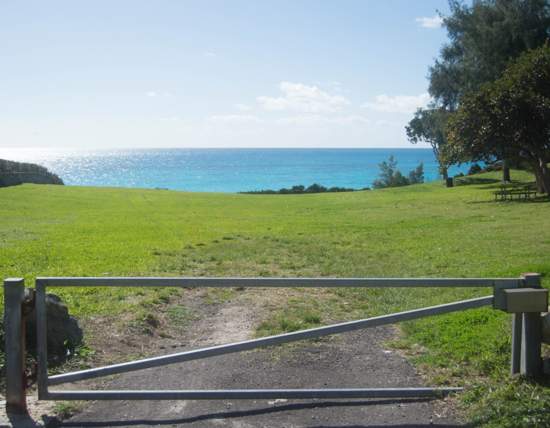 During March to April, this is also a great place to see migration of the humpback whales. There is no admission fee to enter the park or the battery. 
West Whale Bay Park Imagery. 
Rotate the image for 360° view, Use the arrows to move around.  
Open Hours
Open daily from sunrise to sunset. 
Location
The fort is located at the end of Whale Bay Road near
Port Royal golf course
in Southampton and off the Middle Road. Bus Routes: #7 and 8 (both operate between Hamilton City and dockyard). 
From the bus stop you will need to walk down to the end of Whale Bay Road (takes about 10 minutes). You will find the fort on top of a hill and the beach below. 
For parking, use the Whale Bay Beach parking lot and climb up the hill to reach the fort. 
Road Map 
Related Articles
1) Check out
Bermuda Forts
to know about the historic forts in Bermuda. 
Visitors' Reviews and Comments
Share your experience.