Aberfeldy Nurseries Bermuda
It all started as a hobby in 1950s, when Will Onions and David Gill started making collections of many unusual plants and shrubs from all over the world. Soon it grew into a commercial set up and they named it Aberfeldy Nurseries located initially at Somerset Bermuda. In 1962, the nursery started production of outdoor plants. Soon they went into the business of providing full services to offices and private homes for setting up plants and gardens, and extending maintenance services as well. 
Large greenhouse was added and later expanded in the Somerset facility for development of woody ornamentals, bedding plants, potted flowers and interior foliage. Although the Somerset facility has been the main production center of the nursery, the 3 acre garden center at Paget parish was added in 1976. The secluded site at Somerset in Sandy's parish covers an area of 24,500 sq. ft. 
Aberfeldy Nurseries Bermuda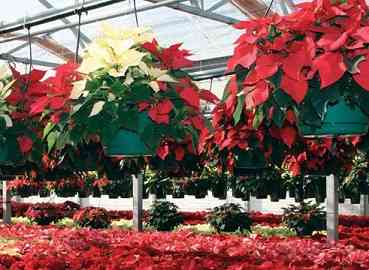 The nursery that started as a family business at the backyard, has now grown to be the largest commercial nursery and garden center in Bermuda. It has changed hands several times since its inception though. There are various types of plants, herbs and shrubs that are developed at the nursery. 
It includes Bedding Plants like Allysum & Zinnias to create colorful beds or borders, Potted Plants, Woody Ornamentals including shrubs, hedging, vines, palms, and House Plants to create indoor foliage 
The nursery also supplies seeds and fertilizers locally. 
Open Hours
8am - 5pm Monday - Saturday except for Tuesday 9am - 5pm. 
Location & Contacts
Aberfeldy Nurseries Limited 
3 Pomander Road, Paget, Bermuda 
Road Map (To Pomander Road) 
Raj Bhattacharya
Raj is an avid traveler and a full-time travel blogger. He has traveled to numerous countries across the world and loves to keep travelling. His mission here is to help viewers like you visiting Bermuda or seeking insights into related matters with the most comprehensive content compared to any other online resources. Since years now he has been helping countless viewers by posting quality articles on this website, answering questions and sharing experiences. Launched in 2008, this website is Bermuda's leading source of online information since many years. 
Related Articles
2) Check out
Paget
to know about many other gardens and attractions in the parish. 
Visitors' Reviews & Comments
Share your experience.