Penhurst Park Bermuda
Located in Smith's parish Bermuda between the Middle Road and North Shore Road, Penhurst Park is a 15 acre of parkland full of dense woodland and farm fields. There are wonderful walking trails in the park and you get a spectacular view of the northern coastline and the ocean. There are areas for swimming from the rocks and benches to relax on. 
The park is also a great place for family picnics. In 2002, film star Michael Douglas, his wife Catherine Zeta Zones and their son planted cedar saplings here over a 4 acres area. You can see different types of birds including bluebirds, cardinals, mourning doves and finches. The plantation here includes palmettos, cedars etc. 
There is an access to the Smith's section of the
Bermuda Railway Trail
from the park. As you take the trail and go towards south, there is a bench where you can sit and get a lovely view of the northern coastline. 
Penhurst Park Bermuda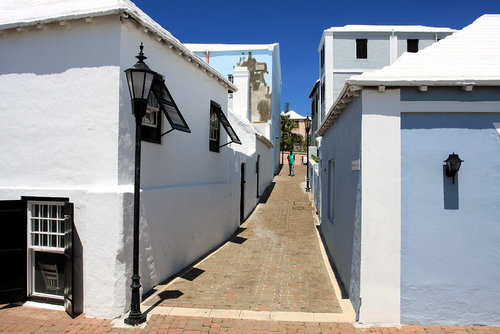 Admission and Open Hours 
There is no admission fee. The park is open from sunrise to sunset daily. 
Location 
On Middle Road, west of the junction of Middle Road and Store Hill. Bus #10 and #11 take the North Shore road and stop nearby. Bus #3 takes the middle road and comes close as well. You will see the communication tower and the huge dishes of Cable & Wireless right next to the park. You won't miss it. 
Related Articles 
Visitors' Reviews & Comments 
Share your experience.