Jeffrey's Cave Bermuda
The cave, located at Bermuda's
Spittal Pond Reserve
area in Smiths' Parish is named after a slave Jeffrey who escaped his master and hid there for over a month. 
During
Bermuda's Slavery
period, many slaves took their chances to flee in search of freedom despite the fact that they had very slim chances. The owners would advertise in Bermuda's daily
The Royal Gazette
about the escaped slave and offered rewards for information or return of the slave. 
Those days, hiding an escaped slave or to re-employ him or her without the knowledge of the original master was illegal. However, despite such rewards and laws, the slaves used to help their fellow slaves to escape or hide. But the island is too small (just 21 square miles) and hiding in such a small place for a longtime was always difficult unless one could board a ship and flee. 
Jeffrey's Cave at Spittal Pond Bermuda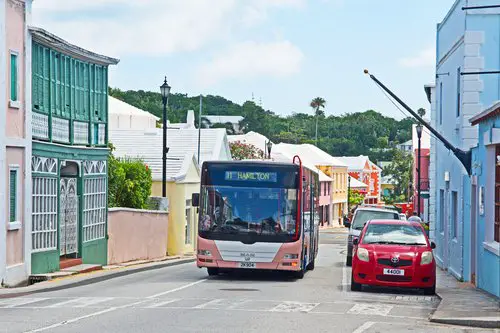 Most of the slaves while absconding, tried to return to their earlier parish where they lived or moved towards St. George with the hope of boarding a ship and escape the island. But in vast majority of the cases, they were re-captured. In one such occasion, Jeffrey, a young slave had escaped his master. 
After several days of search, it was concluded that he would have boarded a ship and escaped from the island. The search operation was abandoned. 
Later, the master noticed that another young slave girl of 15 years age who worked at his house, started showing some strange behavior. Almost every day after sunset, she would disappear with a small packet. Once the master followed her along the rocky south shore and noted her destination. 
Next day he along with his friend re-traced the route and found Jeffrey hiding in a well concealed cave. Jeffrey's freedom came to an end after over a month of hiding.  
Open Hours
The Spittal Pond Reserve where the cave is located, is open daily from dawn to dusk.  
Admission is free. 
Location & Contacts
Visit the
Tourist Map
to view the location of Spittal Pond and other attractions around. 
South Road, Smith's Parish.  
Call 441/236-6483 for further information.  
Bus Routes: #1 and #3  (operate between Hamilton and St George). 
Road Map 
Raj Bhattacharya
Raj is an avid traveler, a travel journalist and a blogger. As an author of this website, he shares deep insights on Bermuda and related areas of interest. Since years, he has been helping countless viewers by posting quality articles, answering questions and sharing experiences on this website. Launched in 2008, this website is Bermuda's one of the leading sources of information since many years. 
Related Articles
1) Check out
Bermuda Caves
to know about the other great caves in Bermuda. 
3) Check out
Smith's Bermuda
to know about all other attractions in the parish. 
Visitors' Reviews & Comments
Share your experience.