Bermuda Tourist Map
The map below shows all the important tourists places in Bermuda. If you are looking for the location of a specific place or attraction, see the table below the map listing all important places & tourist attractions in the island, note the number next to it and locate that number on the map. You can then see its location on the map including the parish.  
In order to get detailed information of a specific tourist attraction including its description, address, contacts, transports to reach etc., click a link on the table below the map. 
Tourist Map of Bermuda showing important landmarks and attractions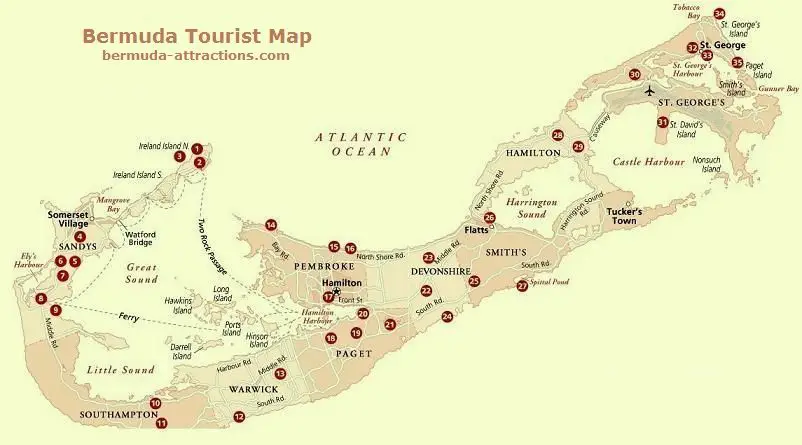 Cartography courtesy of Frommer's Travel Guides 
Related Articles 
1) Check out
Bermuda Map
for all the maps that you will ever need in Bermuda.