Bermuda Arts Center
Bermuda Arts Center, located at the cooperage of Royal Naval Dockyard offers a range of impressions and style galleries. It is a creative workshop and a gallery of the local and resident artists. The Bermuda Arts Center was setup in 1984. 
It was initially serving as a forum to the contemporary artists of Bermuda. Art and handicrafts section of the Bermuda Arts Center started in April 1987. It was then known as the
Bermuda Craft Market
which still exists separately. It was opened in the Cooperage building in Dockyard as a retail venue and specifically designed to showcase locally-made crafts such as cedar work and jewelry. It was like a rustic marketplace with wooden barrels and other displays. 
Bermuda Arts Center Interior, Dockyard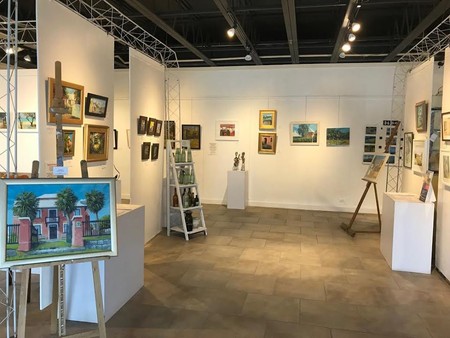 Photo: Bermuda Arts Center 
Now the whole of Bermuda Arts Center looks sleek and modern in a separate building next to the Cooperage building. It has beautiful paintings and photographs on display on the walls. You get exquisite crafted quilts as well as jewelry and wood sculpture. Exhibitions are scheduled regularly in the main room based on specific theme, subject, and medium of art.  
Cedar crafted Seahorse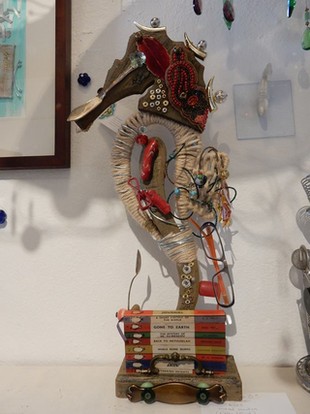 Photo: Bermuda Arts Center 
There are several studios inside where the artists work and they are open to the public. The center has resident artists and you can have friendly chat with them about their creations and themes. There is a separate section in the Art Center that displays and sells variety of local artwork including paintings, sculptures, jewelry and pottery.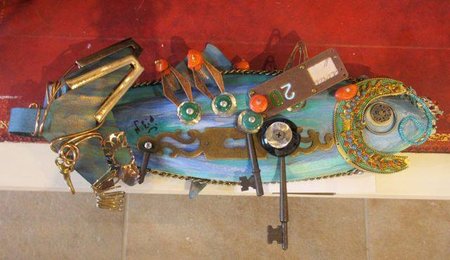 Photo: Bermuda Arts Center 
The Print Gallery has extensive range of prints, note cards, books and calendars, all created by local artists. There are regular workshops held in the Bermuda Art Center covering wide range of topics including watercolor to palette knife painting, silk screen printing to gilding and such. 
Painting (Pitt's Bay as it looked in 1800s)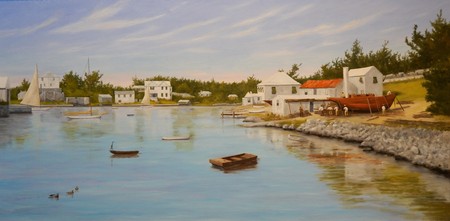 Photo: Bermuda Arts Center 
Glossy tiles with colorful Bermuda themed pictures of marine life, architecture etc are available here. 
Open Hours
Open daily 10am to 5pm. Closed on Good Friday and Christmas. 
They accept cash and credit cards (Master and Visa). 
Admission is free. Wheelchair accessible. 
Location and Contacts
Visit the
Tourist Map
to view the location of Royal Naval Dockyard and other attractions nearby. 
Bermuda Arts Center  
Bus Route: #7 and 8 (operating between Dockyard and Hamilton City). 
Road Map 
Related Articles
Visitors' Reviews and Comments
Share your experience.