Jobsons Cove
A Favorite Beach in Bermuda
Jobsons Cove is a beautiful and secluded small beach surrounded by cliffs all around and is completely separated from the sea. The beach is on the south shore, located in Bermuda's Warwick parish and adjacent to Warwick long Bay. The beach is named after William Jobson who was an early settler of 17th century and owned this area. 
It's a very popular beach for both locals and visitors, particularly for families with children. This picture-perfect beach with its pink sands, gentle waves and calm waters gives the feel of a serene hideaway. It's also an ideal place to relax and picnic. 
The enormous rocks made of limestone and hardened volcanic lava do an amazing job of blocking out the constant breeze. So unlike most other beaches, the air is extremely calm at Jobsons cove. The rocks along with the coral reefs keep the water calm inside the cove. The water is shallow making this beach perfect for swimming and snorkeling. This bay is like a small protected natural swimming pool. 
Jobson's Cove Bermuda, The Rocks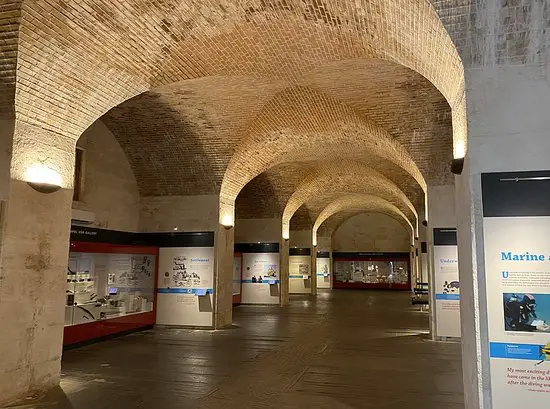 Sometimes we would swim up to the massive expanse of rock that divides Jobson's cove from Warwick long bay. The water is crystal clear and you can easily see the sandy bottom. For most part the water is very shallow. In fact from the beach one can almost walk across to the mouth of the cove. The water is about 2m (that is 6 1/2 ft.) deep for a long way out into the bay. 
My son is able to snorkel to his heartís content here and loves to watch the array of tropical fish among the reef. Most common to see are the parrot fish between the rocks. He often says that itís almost like an aquarium out there. But you will see more fish if you swim down to the opening of the cove. 
But you need to be careful here. The water from the open see keeps pushing through the hole. I would advice not to try to go though the hole unless you are a seasoned swimmer. The gushing water may push you to the rocks on the sides. 
Jobson's Cove Bermuda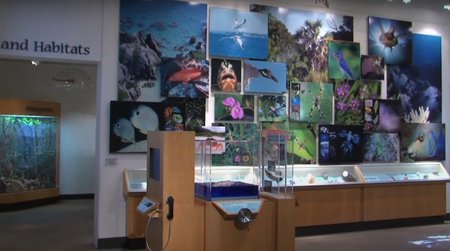 The main sections of the beach is linked by a sandy trail to several other lovely coves and beaches of South Shore. Adjacent to Jobson's Cove to its east (left as you face the water) is Warwick Long Bay Beach. Towards west the trail goes all the way to Horseshoe Bay Beach. Many beach lovers walk along this trail and enjoy the lovely
South Shore Beaches
. Horse riders also often use this trail. 
Jobson's Cove Imagery 
Rotate the image for 360į view  
There are no toilets or restroom facilities here but itís a short walk to Warwick long bay where you can avail the facilities. 
How to reach Jobson's Cove
Visit the
Beach Map
to view the location of Jobsons Cove and several other great beaches. 
Bus #7 (which runs between Dockyard and Hamilton) stops at Warwick long Bay beach (about 40 minutes from Dockyard). There is a short sandy pathway from the main road to the beach and from there a sandy trail towards west (i.e. toward right as you face the water) leads to Jobson's Cove. It's hardly 200 meters walk. There is also a paved pathway from the main road at the western end of Warwick Long Bay beach. At the end of it there is a car park and you can take a short walk from there to Jobson's Cove towards west.  
Road Map 
Raj Bhattacharya
Raj is an avid traveler and a full-time travel blogger. He has traveled to numerous countries across the world and loves to keep travelling. His mission here is to help viewers like you visiting Bermuda or seeking insights into related matters with the most comprehensive content. Since years now he has been helping countless viewers by posting quality articles on this website, answering questions and sharing experiences. Launched in 2008, this website is Bermuda's leading source of online information since many years. 
Related Articles
2)
Warwick Bermuda
: All about the parish, its attractions, hotels, restaurants etc 
Visitors' Reviews
Rima Ansari (July 2015) 
Hello, I'm coming to Bermuda by Royal Caribbean with my 2 year old son. I really want to see Jobson Cove. Does this beach/area have changing areas and toilets? Is it suitable for toddlers? Thank you. 
Raj (bermuda-attractions.com) July 2015 
Hi, there are no changing facilities or toilets at Jobson's cove. However you can walk down to the adjacent Warwick Long Bay beach to avail the facilities. Although the cove is child friendly, toddlers should always be held by hand. 
Fran Chadwick (May 2013) 
Was just in Bermuda May 8-14 with my two gal pals. We spent Sunday on the beach at Jobson's cove. It was the most beautiful place and we loved it. Was very windy that day and the water was actually a bit rough but it did not stop us from going in. A very special spot on your beautiful Island and we can't wait to return next year. 
By June Foy 
In 1955 my husband was in the Air Force and our family was posted to Bermuda, with the Hurricane Hunters there. We loved to take our three little girls, ages 4, 3 and 2 to this cove where they were able to play in the shallow tide. They are now in their 50's but still have wonderful memories of this place and our time there.