Bermuda Codfish Cakes
Codfish cakes are offered by many restaurants in the island and are usually taken by Bermudians during lunch time or even as snacks. They are usually served on hot cross buns with either mayonnaise or ketchup. Raisin buns with fishcakes are also quite popular with the locals in Bermuda. 
Codfish cakes are also made with salted and dried boneless cods. Cooked codfish and mashed potatoes are mixed along with eggs. Salt and other seasonings are added in the mix. The seasoning would always have dried thyme and often some curry. Once the mix is ready, it is made into shapes of balls or patties, which are then pan fried in butter. 
Bermuda Codfish Cakes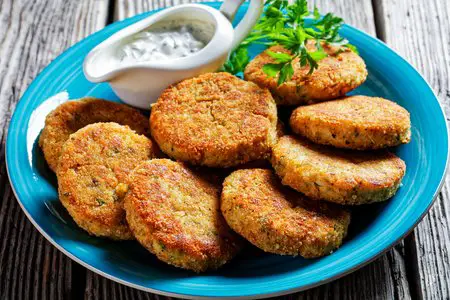 Recipe
Take 1 pound flaked codfish, 3/4 cup mashed potatoes, 1 grated onion, 2 tablespoons chopped parsley, 1/4 teaspoon dried thyme, 1/2 teaspoon black pepper and 1 beaten egg. Soak codfish in water for several hours and preferably overnight. Boil the codfish properly and chop them into small pieces or flakes. Boil potatoes and mash it. Now Mix all ingredients thoroughly and create a soft mix. Now make small patties out of the mix and pan fry them with butter or oil till they are golden brown. 
Where to find
One of the best places in the island to try out fish cakes in Bermuda is
Art Mel's Spicy Dicy
located at the outskirts of Hamilton. The fish cakes are crispy, tasty and served in buns or burgers as you like. Another great local restaurant serving authentic Bermua Fish Cakes is
Paraquet Restaurant
. 
Raj Bhattacharya
Raj is an avid traveler and a full-time travel blogger. He has traveled to numerous countries across the world and loves to keep travelling. His mission here is to help viewers like you visiting Bermuda or seeking insights into related matters with the most comprehensive content. Since years now he has been helping countless viewers by posting quality articles on this website, answering questions and sharing experiences. Launched in 2008, this website is Bermuda's leading source of online information since many years. 
Related Articles
Visitors' Reviews & Comments
Review and share your experience.