A tribute to Bermuda Jazz Star
Milton Robinson
Milton Robinson, one of the Bermuda's greatest jazz musicians and known as the father of all musicians in the island, passed away at the age of 77 on May 25, 2010. He died after collapsing at the Bermuda School of Music. 
Milton was often seen performing at the Gazebo Lounge of
Hamilton Princess Hotel
. He was a classical guitarist and till his last day he was learning to improve his skills in cello and composing new songs. Milton was the only child of Bermudian Fred Robinson and Canadian Eileen Gibson. 
He was brought up around music and learned to play guitar while in high school in Montreal. After studying for some time in Canada, he came back to Bermuda and performed with the
Lance Hayward
quartet. They performed at various hotels in Bermuda as well as in Jamaica. 
Milton was considered a perfectionist by lifelong friend Stan Gilbert, who said: "He was a musician's musician. He played the flute, the steel pans, the trombone, electric base, the classical guitar and more. As a matter of fact, he had just finished a cello lesson when he died." 
Milton Robinson (Bermuda Jazz Star)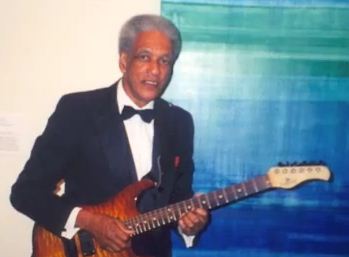 "He was like a mentor to me in terms of his practicing taught me everything I know. From the beginning he was the one that really got me on the road to becoming a professional musician." 
Drummer Howard Rego said: "Milton was a gentleman of the highest order. I can go on for quite a while on how great Milt was in every aspect. Musically speaking Milt was the father of every musician here. He was a senior member of the music industry, a constant professional and did it all in style."  "I don't think there was a musician in Bermuda who did not learn something about their craft either musically or just how to handle themselves in a more professional way, from Milton." 
Related Articles