Legendary Bermuda Musicians
This is a recollection and tribute to the legendary musicians of Bermuda who made invaluable contribution towards enriching the musical culture and heritage of the island. Due to its proximity to the Caribbean Islands, Bermuda has been indeed heavily influenced by Caribbean music. 
But there have been several local musicians who elevated the island's musical richness to far higher levels. They made legendary contributions in the areas of gospel singing, gombeys, drums, guitars, Jazz and other musical genres like modern reggae. 
Here are some of the great musicians of Bermuda. This is by no means an exhaustive list. Visit the links for their detailed profiles. If you like to add more, please use the 'Your Contributions and Comments' section at the bottom of this page. 
Hubert Smith was a musician, bandleader and a songwriter, and most importantly one of the top musical entertainers during the golden era of tourism in Bermuda.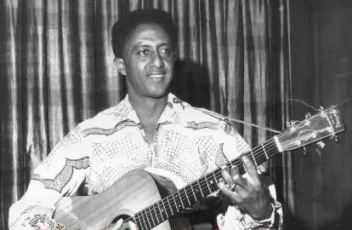 He entertained thousands of tourists, Royal members and presidents, and have remained as a legendary musician of Bermuda. Hubert Smith composed the classic Bermuda is Another World. He passed away in December 2001. 
Check out the above link for his life story and achievements. 
Sydney Bean
Sydney Bean was known as Bermuda's Daddy of
Calypso Music
. He was a prolific songwriter and one of the most popular musical entertainers in the island. He was always seen on his signature colorful dresses and holding a musical instrument every time he appeared for a photo session or a live performance.  
Sydney Bean learned his music in a church, was a guitar specialist and sang with Mark Williams band. While he performed regularly abroad, he also performed all across Bermuda including in hotels and cruises. He composed many songs including the legendary Bermuda's Still Paradise and Where Did You Stay Last Night Caroline? 
He passed away in 2000 March at the age of 92.  
Talbot Brothers created a storm in Bermuda as they formed the group in 1940s and improvised the Calypso music that drifted in from the Caribbean. Their easy flowing music and popularity in terms of spontaneity and on-stage humor, brought them huge acclaim in the island and in many other countries including the US and the UK.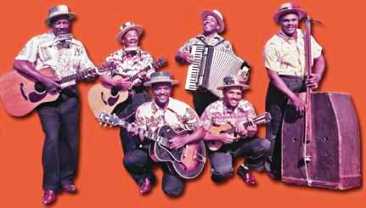 They were not only one of the top attractions in nightclubs and hotels in Bermuda, such were their reputation that many tourists who visited the island those days wanted to experience their performance as well. 
Milton Robinson has been the Jazz star in Bermuda and was acclaimed as the father of all musicians in the island. He passed away in May 2010. Check out the link for a synopsis of his life and work, and a tribute to the Bermuda's greatest Jazz Musician. 
Graham Bean
Graham Bean was a prolific songwriter and guitarist. He worked in the Coral Islander and the Jack Hammer bands before creating his own. In 1960s his band The Four Bees dominated the local entertainment circuit. 
The four bees in his group were he himself, his wife Moira Bean, his brother Kenneth and Kenneth's wife Kathy. Graham's wife Moira Bean used to sing on the Bermuda radio every Sunday morning and later started to work with Graham. Graham passed away at the age of 81. 
Born in 1916 with blindness and with an additional handicap of being a black in those days, this man went on to become a star as a Jazz Pianist, Composer, Arranger and a Choral Director in Bermuda and the USA. Visit the above link for his life story. 
Vernon 'Ghandi' was one of the greatest trumpet players that Bermuda had ever produced. He was also the former director of Bermuda Federation of Musicians and Variety Artists.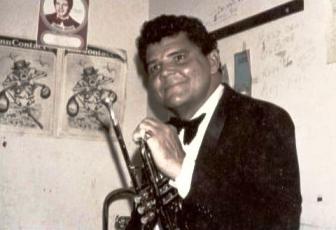 George Smith
Son of Bermuda's top musical entertainer Hubert Smith, George was also a well known singer in the Island and performed in his father's band the Coral Islanders. He later formed his own band as well called the Xanadu. 
Other than being an established singer, he was also an expert in playing maracas, congo drums and guitar. While he was a regular performer in hotels, he had also performed for Princess Margaret and Prince Charles when they visited Bermuda. 
George Smith was also recognized by the Bermuda Government as one of its great tourism ambassadors. He died on October 17, 2008 at the age of 67. 
Stan Seymour has been a Calypso song writer, composer and a singer. He became a household name during the 1960s and 1970s. Stan won the King of Calypso competition three times and was named the Lord Necktie.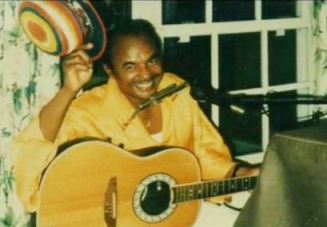 By Raj Bhattacharya 
Raj, a seasoned travel writer and Bermuda destination expert, has extensive global travel experience. This website reflects his profound insights, garnered over nearly two decades of dedicated findings and research on the island. Raj has assisted countless Bermuda-bound visitors by providing direct, personalized responses to their queries and imparting his wealth of knowledge through this platform. This site serves as an indispensable guide for those seeking informed and reliable insights into Bermuda's treasures. 
Related Articles
1) Check out
Bermuda Music and Dance
to know about music and dances that are now part of the island's cultural tradition. 
Your Contributions and Comments