Bermuda Bistro At The Beach
$, Bermudian Cuisine 
This budget restaurant in Bermuda has nothing to do with its name and it's not even close to a beach. Bermuda Bistro at the Beach is located right at the heart of Hamilton City on Front Street. So after a tiring shopping day at Hamilton city, if you like to take an inexpensive sumptuous lunch, or like to drink and dine till late in the evening with bustling crowd, this is the place to go. There is a seating on a roadside patio which is ideal for people watching. The restaurant serves breakfast, lunch and dinner. 
There is something for everyone here starting from sandwiches, burgers to fish and steaks. The breakfast menu has items like the standard breakfast package that includes eggs cooked to your choice with Irish sausages, bacon, mushrooms, beans, toast and fries, and also items like Steak and Eggs. 
Bermuda Bistro At The Beach Imagery 
The main courses in lunch and dinner includes grilled meat like Rib Eye Steaks, Baby Back Ribs etc. You also get fresh local fish items. The Pasta with chicken white wine in a cream parmesan cheese sauce is also quite nice. Other tasty pasta items include assorted seafood tossed with a warm tomato and basil sauce served over linguini. 
If you like a little spicy food, you can try the Chicken Curry here which is prepared with tender breast of chicken in a medium spicy curry sauce and served with rice. The restaurant has a bar that serves many kinds of drinks including some innovative cocktails, European draught beer, frozen drinks and such.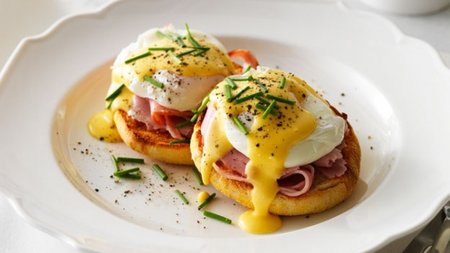 Source: Bermuda Bistro at the Beach 
There is a Happy Hour from Monday through Thursday (4pm - 7pm) and extended by one more hour on Fridays. You get beer and other drinks at discounted rates during the happy hour. They also have imported wine which they serve by the bottle and local house wine served by the glass. 
The bar remains open till 3am in the morning. On Fridays and Saturdays there is a live DJ musical entertainment that starts at 10pm and goes till 3am. On Sundays, they hold a dance night. If you happen to be on the island around Christmas time, you can try the 2 or 3 course "Christmas Fayre Menu" offered here. The menu includes a sumptuous combination of soup, cocktail, entree and dessert. 
The restaurant has five large plasma screen TVs showing international sports channels including NBA, Soccer and Cricket. This is one of the only bars in Bermuda that holds quiz games like the popular American Buzztime. 
Open Hours
Open daily. 
Breakfast 10 a.m. till 12 noon. Lunch 12 noon till 6 p.m. Dinner 6 till 10 p.m.  
Bar menu available from 6 p.m. till Midnight. The bar is open till 3am. 
Location and Contact
103 Front Street, Hamilton City, Bermuda. Phone: 441/292-0219. 
Walking distance from Hamilton ferry terminal. 
Road Map 
Related Articles
Visitors' Reviews and Comments
George Kirchmann (October 2016) 
The Bistro on the Beach is anything but pleasing and inviting. My wife and I ate there in August and found it uncomfortable. We ate inside and spent of the time listening to men who had too much alcohol cursing and complaining about everything. The service and food were OK, but I wouldn't recommend it as an enjoyable experience, especially for families. Children (or any of us for that matter) don't need to be exposed to profane and sexist comments throughout their meal.