St. Anne's Church Bermuda
Located in Southampton Parish of Bermuda, St. Anne's Church is an old and a beautiful Anglican parish church. It was originally known as the Port Royal Church which was built in 1616 during the early colonization days. The original church was made of cedar with a palmetto-thatched roof. 
However, in 1717 the old church was replaced by the new white washed beautiful building which is a great example of Bermuda's ecclesiastical architecture. 
The old bell is still kept in the vestry which was replaced in 1780. The sound of the new bell could be heard miles away when there were far fewer population and houses in the island. St. Anne's Church has the record of earliest marriage and baptism in Bermuda which dates back to early 1600s. Over the years, there has been many structural changes done but simplicity of the church has been maintained. 
St Anne's Church Bermuda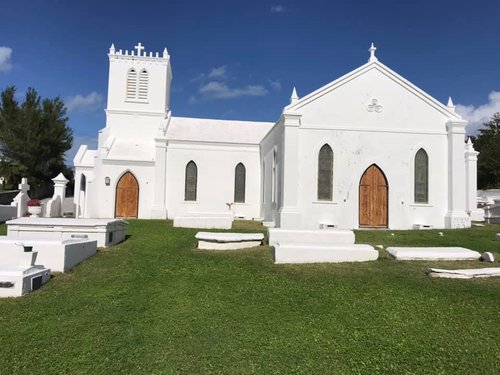 Photo: St Anne's Church 
The interior has sweet smelling cedar pews and many wooden structures. The western tower was added in 1905. There is a wonderful graveyard around the church with many small headstones. 
You will notice that most graves are of children and people of young ages. One grave dates back to 1668. The congregation at the church is multi ethnic.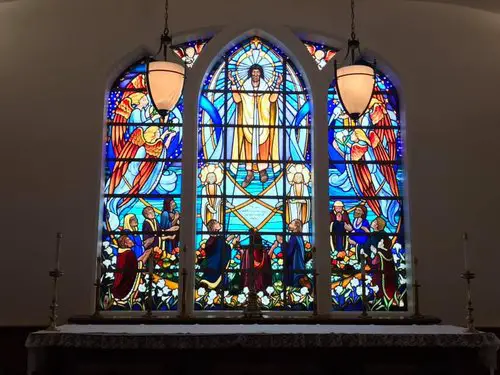 Photo: St Anne's Church 
The church is open 10 a.m.– 4 p.m.. There is a Sunday service. 
Location and contacts
St. Anne's Church is located on South Road and Church road.  
Address: 13 Church Road, Southampton parish, Bermuda 
Phone: 441/238-1864 
Bus Route: #7 (operates between Hamilton and Dockyard). 
Road Map 

By Raj Bhattacharya 
Raj, a seasoned travel writer and Bermuda destination expert, has extensive global travel experience. This website reflects his profound insights, garnered over nearly two decades of dedicated findings and research on the island. Raj has assisted countless Bermuda-bound visitors by providing direct, personalized responses to their queries and imparting his wealth of knowledge through this platform. This site serves as an indispensable guide for those seeking informed and reliable insights into Bermuda's treasures. 
Related Articles
1) Check out
Bermuda Churches
to know about the other great churches in Bermuda. 
Visitors' Reviews and Comments
Irene Butterfield (October 2014) 
I visited Bermuda on Sept 27, 2014 where I stayed for a week and before leaving I researched for an Anglican Church closest to the Fairmont hotel. There were many choices but Saint Anne's stood out to me and I visited my first Sunday there. I arrived at the first mass late due to a mix up in time given to me by the hotel but Father Matthews invited me back to join them at the 10:30am Praise and Worship service which I did. 
I truly enjoyed the service and the warm reception given to me by the Priest in Charge, his wife and the members of the church they made me felt as if I was back home in Turks and Caicos worshipping at Saint Monica my home church. The choir sang beautifully and I loved the songs that were sang one of which is my favorite " Our God Reigns " and the sermon was on point. 
I also learnt some of my country's history via Bermuda from Mr Davis and Vernelda and her friend are the best. Whenever I visit again I will join in worship with the lovely people of Saint Anne's and I would recommend this church to any Anglican visiting Bermuda. May God continue to bless them gracefully.