Robin's Nest Guest Apartments Bermuda
Category: $$ †Location: Pembroke Parish, Hamilton 
If you prefer to stay a little away from the city area, Robin's Nest offers excellent apartments in Bermuda in a quiet and off beat place. 
The property is located in a residential area in Pembroke West but not too far from Hamilton City. In fact you can walk to the city center in about 25 minutes.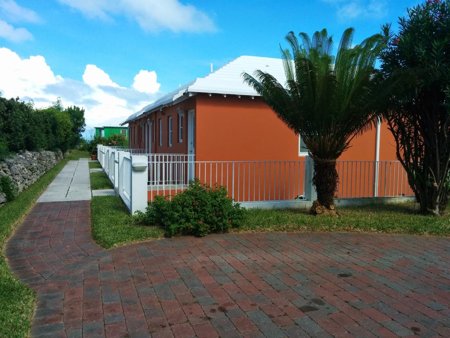 Renee Robinson, the owner and supervisor of this lovely property, will be usually there to greet you as you arrive. 
There are eight self-contained studio type apartments that were built in 2008. All apartments overlook the swimming pool area and beyond to the ocean. 
There are private balconies in the upper apartments and they have a distant view of the ocean as well. The lower apartments have a patio area just off the pool side. 
Other than the lush garden, the property has banana trees, citrus trees, rose bushes, avocado pear trees, loquat trees and so on. With such great settings, Robin's Nest is ideal for a romantic vacation. 
Each apartment at the Robin's nest has been designed with Italian marble and porcelain tiles to provide a warm feeling. All apartments have queen beds or extra long twin beds, that can easily be converted to King size beds. Bathrooms have a tub/shower combination. 
All the apartments are non-smoking and are equipped with phones, clock radios, coffee makers, irons, hair dryers, ceiling fans, reverse cycle air-conditioning, digital cable, laptop safes, and wall safes. The kitchen units come with stove, fridge, sink and microwaves. 
You can also request for a BBQ. Hibachis are available in case you want to cook in the outdoors. 
On your arrival, Renee will also offer you a ride to the supermarket or the neighborhood grocery store, which is at a 10 minutes walking distance. If you need a scooter rental, her daughter will help you out.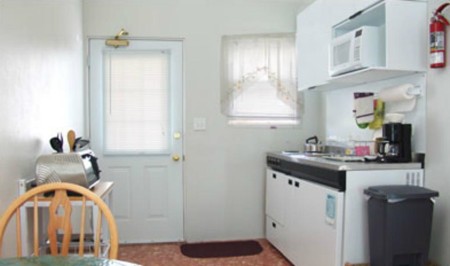 In about 25 minutes you can walk down to Hamilton city. The only thing that you need to be a little careful about - thereís no pavements or sidewalk for most of the way, and the road is also quite narrow. 
Alternatively you can take bus #4 to reach Hamilton city in just 10 minutes.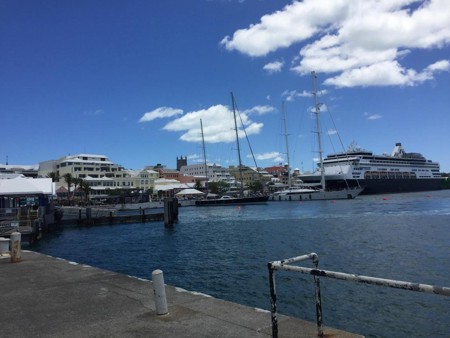 A short bus ride can take you to
Admiralty Park
or north-shore snorkeling sites.
Oleander Cycles
has a branch nearby in case you like to hire a scooter or a moped. 
My overall opinion
It's a nice clean property located in a quiet place overlooking the water of north shore and having a fairly large swimming pool of its own. 
So if you are looking for a quiet romantic stay with nice view of the water while conveniently located from the city center, Robins Nest can be a great choice. 
For best views of the water, take a room in the upper floor and preferably the one at the corner. The lower rooms will have pool view but are very nice too. 
Rates provided by booking.com 
Location and†Contacts
10 Vale Close, City of Hamilton, Pembroke Parish.  
Road Map 
Related Articles
Visitors' Reviews and†Comments
Charles and Gayla Given (June 2014) 
We have stayed at Robin's Nest twice now and plan on returning again next year. Renee and her family are so helpful. Renee takes us to a nearby grocery as soon as we arrive so that we can stock up on heavy groceries. We have our grocery list ready when we get there to save time. 
Renee's apartments have a efficiency kitchen and we prepare our breakfast and supper there. Lunch we eat out because it is the cheapest meal to eat out in Bermuda. Renee's apartments are up high on a hill where you get lovely breezes-we needed no air conditioner here but they are in the units. 
The apartments are clean and conveniently located midway in the island near Hamilton. The pool is lovely to swim in after returning from the beaches. We would highly recommend Robin's Nest.