Bermuda Hotel Map
Below is a map showing location of hotels, resorts, guesthouses, apartments and other accommodations in Bermuda. The hotel number on the map corresponds to a number and a hotel name in the table below the map. Click on a link to get full description and review of the hotel. 
Read:
Which is the best place to stay
and understand which might be the right location for your stay depending on what you want to see and do, before you select a hotel in Bermuda.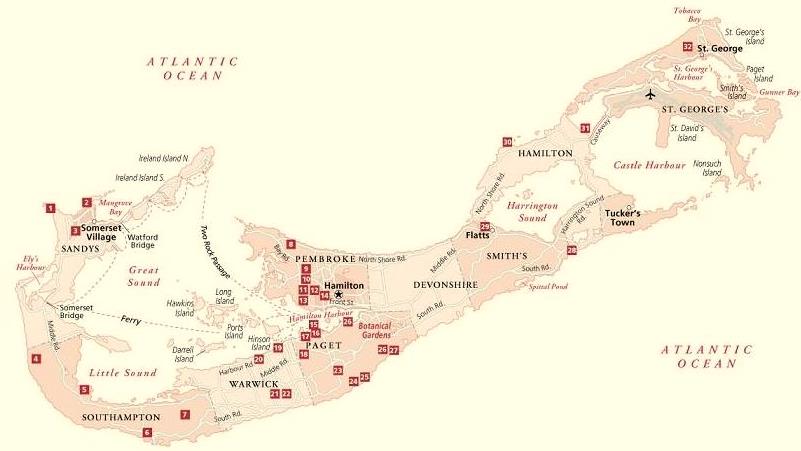 Cartography courtesy of Frommer's Travel Guides 
Click on a hotel link below for its full review 
Raj Bhattacharya
Raj is an avid traveler and a full-time travel blogger. He has been travelling all across the world since decades. His mission here is to help viewers like you visiting Bermuda or seeking insights into matters related to Bermuda with the most comprehensive content compared to any other resources. Since years now he has been helping countless viewers by posting quality articles on this website, answering questions and sharing experiences. Launched in 2008, this website is Bermuda's leading source of online information since many years. 
Related Articles
1) Check out
Bermuda Parish map
to know about the parish (or the district) where the hotel is located. 
2) Check out
Bermuda Map
for many other great maps of Bermuda.