Grape Bay Cottages Bermuda
Category: $$$  Location: Paget Parish 
Located right on a private beach in Grape Bay (Paget parish), the two cottages offer a wonderful view and privacy. This is probably the closest to a private beach house experience in Bermuda. Grape Bay offers two cottages that are almost similar in layout. 
Both cottages are self-catering with full kitchen, and are located in a private, rural setting. This can be an ideal choice for a romantic or a relaxing beachside vacation with complete privacy. 
The area is quiet and secluded, and is also ideal for beach-lovers who like to cook for themselves and do some sand-and-surf time. The first cottage, The Beach Crest, also known as the 'upper cottage', has two bedrooms, living/dining room, bathroom and kitchen. 
Grape Bay Cottage (Lower Cottage)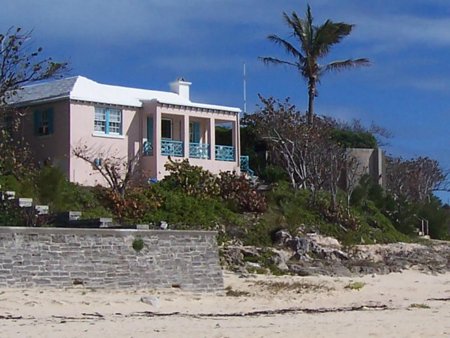 Photo: Grape Bay Cottages 
There is a patio which opens onto a lawn. The patio overlooks Beach Home and the waters of Grape Bay. There is a pathway and stairs down to the beach. Beach Home, the 'lower cottage', is very similar to Beach Crest but directly overlooks the beach. The patio is slightly smaller with a rail but has a beautiful view of Grape Bay Beach. 
Photo: Grape Bay Cottages 
Both cottages have full kitchens, cable television and DVD player (there is a good selection of DVDs available), Wi-Fi internet, air conditioning, charcoal barbecue and a selection of beach chairs, sun loungers, umbrellas and a drinks cooler. Maid service is provided for cleaning the bedrooms and living rooms Monday through Saturday, but not for the kitchens.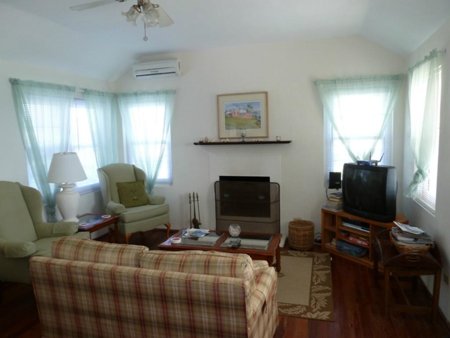 Photo: Grape Bay Cottages 
Grape Bay has is a private beach. The beach is generally quiet and has numerous sand and rock pools at the eastern end which are ideal for children. See
Grape Bay Beach
. 
Minimum stay required is 5 nights. There is a non refundable deposit of 2 nights required for reservation. Deposit can be mailed to their mailing address. They accept personal checks or Bank Drafts made out to "Grape Bay Cottages" or bank transfers. Credit cards are not accepted.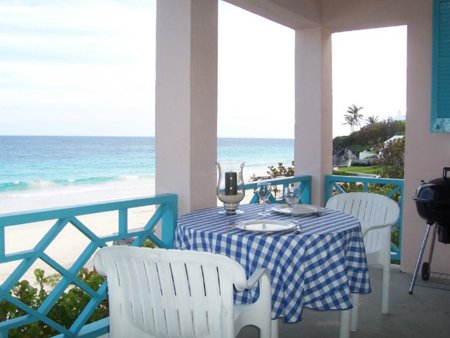 Photo: Grape Bay Cottages 
Grape Bay cottages are owned by the Frith family. Maria Frith herself is the hostess and takes good care of her guests. Her husband Dough also joins her offering helping hand to make the stay of guests as nice as possible.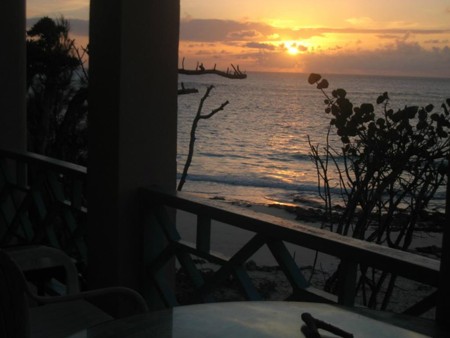 Photo: Grape Bay Cottages 
Location
Grape Bay Cottages 
Postal Address: P.O. Box HM 316, Paget Parish Hamilton HM BX , Bermuda.  
10-15 minutes walk to the nearest bus stop (Route #7 operating between Hamilton City and Dockyard). The Nearest Grocery and Medical stores are 15 minutes walk. Hamilton City is 10 minutes drive.
Bermuda Hotel Map
: A map showing the location of all the top hotels in Bermuda. 
Contact Info
Phone: (441) 236 2515 
Road Map 
Related Articles
Visitors' Reviews and Comments
Share your experience