Warwick Lanes Bermuda
Warwick Lanes is a 10-pin bowling alley located in Bermuda's Warwick Parish. It has 24 synthetic bowling lanes that are all computerized. Bermuda Bowling Club owns this facility which is fully air-conditioned. The facility also has a bar and restaurant associated with it. 
Other than regular bowling competitions like Professional Bowlers Tour organized by the club in February, the facility is also quite popular in the island for children's and other parties. 
It's a nice way of holding parties at reasonable rates where one can mix bowling fun with drinks and dinner. Parties include birthday parties, anniversaries, graduation parties, corporate parties and so on. Warwick Lanes makes all the party arrangements. 
Visitors are also welcome to the bowling alley. You can pay and play a game at fairly low rates. The restaurant here offers snacks like burgers, sandwiches, salads and soups. 
Warwick Lanes Bowling Alley, Bermuda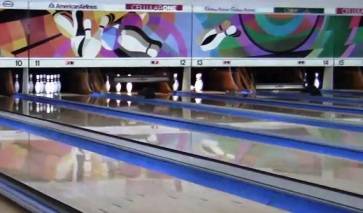 Open Hours
Winter hours (September 1 –April 30) 
4pm – midnight (Monday–Friday),  
9:30am – midnight (Saturday), and  
2pm – midnight (Sunday).  
Summer hours (May 1 – August 31) 
6pm –11pm (Monday–Saturday) and  
2pm –11pm (Sunday).  
Location and Contacts
Warwick Lanes, 47 Middle Road, Warwick parish, Bermuda 
Bus Route: #8 (operating between Hamilton and Dockyard). 
Phone: 441/236-5290, 236-4125 

By Raj Bhattacharya 
Raj, a seasoned travel writer and Bermuda destination expert, has extensive global travel experience. This website reflects his profound insights, garnered over nearly two decades of dedicated findings and research on the island. Raj has assisted countless Bermuda-bound visitors by providing direct, personalized responses to their queries and imparting his wealth of knowledge through this platform. This site serves as an indispensable guide for those seeking informed and reliable insights into Bermuda's treasures. 
Related Articles
3) Check out
Restaurants in Warwick
know about all the great restaurants and bars in and around Warwick parish. 
5) Check out
Warwick Parish
to know about the parish including all its attractions, activities, hotels and other information. 
Visitors' Reviews and Comments
Review and share your experience.