Waterloo House Restaurant, Bermuda
$$$, Bermudian &  Continental Cuisine 
Located in the City of Hamilton and right on the edge of Hamilton Harbor, this restaurant is one of our favorites in Bermuda for its great continental and Bermudian cuisine. It is part of the
Waterloo House Hotel
. This once used to be a private home. Now this is a property of Relais & Châteaux group and has been converted into one of the most famous inns in the island. 
Whenever we are looking for a great waterside ambience for dining, Waterloo House Bermuda restaurant is one of the ideal choices. We love the candlelight dinner on the terrace gardens overlooking the harbor front with a dramatic and elegant setting. This has always been a fantastic experience. 
The dining room is of course an elegant and more formal English-style enclosed area with deep-raspberry walls and attractive lighting. Men are expected to wear jackets although not necessary. 
The continental specialties at Waterloo House Bermuda include the veal and lamb. Out of the Bermudian food, there are fresh fishes served, either pan-fried or grilled, as per choice. Anton Mosimann of Horizons is the consultant chef for Waterloo House. Some of our favorite dishes here include poached lobster or crusted salmon with a black-olive stuffing as appetizers. For a main course, a rack of lamb roasted to perfection. 
Sometimes in order to get a real flavor of the island, we would go in for baked rockfish with almond and banana crust. Even a Bermuda lobster can be excellent as a main course; it's served with jumbo prawns with white-wine sauce. 
At times, we have found the service at the restaurant a little slower than expected. However, given that we are never in rush in this island and would like to absorb the ambience as much as we can, we do not have any qualms about this. Lunch main courses range from $15 to $18, while dinner main courses cost $32 to $36. Traditional afternoon tea is served here for $16.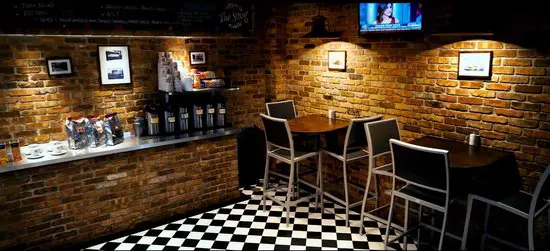 UPDATE 2008: Waterloo House has closed down in July 2008. It has been completely demolished. A new office complex has been built in the area. 
Location and Contact 
Address of Waterloo House Restaurant is 100 Pitts Bay Rd, City of Hamilton, Pembroke Parish. Call 441/295-4480 for reservations. Check this
Dining Map of Bermuda
to find the location of all the top restaurants. 
Raj Bhattacharya
Raj is an avid traveler and a full-time travel blogger. He has traveled to numerous countries across the world and loves to keep travelling. His mission here is to help viewers like you visiting Bermuda or seeking insights into related matters with the most comprehensive content. Since years now he has been helping countless viewers by posting quality articles on this website, answering questions and sharing experiences. Launched in 2008, this website is Bermuda's leading source of online information since many years. 
Related Articles
Visitors' Reviews & Comments
Review and share your experience.