Last Updated: August 2, 2017 
Scooter rentals in Bermuda
Well, if you are comfortable with a scooter or a moped, this will give you all the freedom and flexibility in this island. You won't have to wait for the crowded buses. Since you can't rent a car here, scooter rentals largely fulfill that gap. However, Bermuda roads are quite narrow and winding, and at times can be quite steep. So you need to be careful. 
If you are not used to British way of left hand drive (i.e. driving along the left side of the road), then better watch out. The right side is the wrong side. The left side is the right side here. The usual speed limit is 35km (i.e. 23 miles) per hour, but locals tend to ignore this. You will also find that hooting horns is quite common in Bermuda which may sometime distract you. Consider all this while renting a scooter in Bermuda. If you are not comfortable, then don't rent one. 
Although I don't want to scare you, scooter accidents do take place in the island. And it mostly happens with tourists who are not used to such driving conditions. 
Visitors do not require driving license to rent a scooter in Bermuda. However by local law, a minimum age of 18 is required and this may be verified by the rental shop. 
Scooter Rental Rates/Charges 
Rental charge usually starts from $55 (approximately) for a day for a single seat scooter. However for more number of days, discount is offered (for example $95 for 2 days, $140 for 3 days, and so on...). For a double seater it's usually about $65 for the first day. The charge usually includes free delivery and pickup at your place of stay (including the cruise ship pier), helmets, lock & carry basket, breakdown service and third party insurance. 
Sometimes there are offers... If you pay an additional $10, they will give you full tank gas and you do not have to fill up the tank when you return the scooter. So it's like pre-paid gas. But if you take the $10 waiver, you will need to fill the tank up when you return the scooter. Note that in Bermuda, gas is about $2 a liter. So whether you should pay for about 5 liters up front and get a full tank of gas will depend on how much you want to drive. 
Scooter Rental Companies 
There are numerous scooter rental companies in the island. I strongly advise that you take one from a well reputed company and avoid using one that may be old and having run many thousands of miles. Here are some well known companies that offer the two wheelers in relatively good conditions, provide good services and at reasonable rates. Choose the one nearest to your hotel or the cruise ship. 
Elbow Beach Cycles 
They are in business for nearly 70 years and treat the safety of clients their first priority. They rent scooters, mopeds and pedal bikes, and boast of offering the newest fleet of bikes in the island. They have recently introduced a new fleet of electric hybrid bikes. You can make online booking of the scooter/bike through their website.  
They are located at the Elbow Beach Hotel at 60 South Shore, Paget. 
Hours: 830am to 5pm every day including holidays. Phone: 441/296-2300, 296-8880. 
Oleander Cycles 
A well known business having several branches. They have a branch right at the dockyard. This is most convenient for cruise ship passengers docked at Kings wharf or Heritage Wharf. It's only a 5-minute walk from the cruise ship berths. Here are all their outlet locations: 
1) Gorham Road, Hamilton, Pembroke Parish (Tel: 441/295 0919) 
2) 8 Middle Road, Southampton Parish (Tel: 441/234 0629)  
3) Royal Naval Dockyard, i.e. Kings Wharf (Tel: 441/234 2764)  
4) The Reefs hotel, Southampton Parish (Tel: 441/238 0222)  
5) 26 York Street, St George, St. George's Parish (Tel 297 0478)  
Smatts Cycle Livery Limited 
They are one of the oldest scooter rental agencies in the island and a family run business since 1960s. You can choose from a fleet of well maintained automatic scooters (single and dual seat). They provide delivery and pickup services through out the island, and offer complimentary Helmets, locks, carry baskets, maps of Bermuda etc with all rentals. For cruise ship passengers in Kings Wharf, they also offer free ferry tickets and Free gas for cruise ship passengers. Update: They no longer offer delivery service, no free ferry tickets, gas or carry baskets, locks or helmets. Free tutorial is offered though. 
Open 7 days a week, 8am-5pm, Main Office: 74 Pitts Bay Road, Hamilton.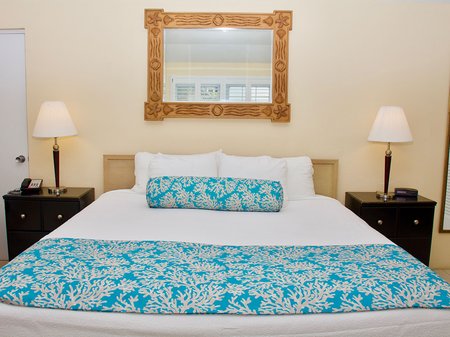 Eve's Cycles 
They have their main office in Paget on Middle Road, close to the junction with South Road. It's just 2 minutes from Elbow Beach (114 Middle Road, Paget, Phone: 441/236-6247). 
They also have offices at 1 Water Street, St George (Tel: 441/238 0839), and LF Wade International Airport, St George (Tel: 441/293 6188) 
Wheels Cycles (Hamilton) Ltd. X Closed Since September 2012 
This is the only company with AAA rated business on Bermuda scooter rentals. Being in operation for over 35 years, they have a large fleet of scooters that are mostly of Peugeot brand. They offer free delivery of the scooter to your hotel or cruise ship. 
They have their main office at the Dundonald Street of Hamilton city. 
Other offices are at:  
Coco Reef Bermuda (Phone: 441/ 292-2245), Grotto Bay Beach Resort (Phone: 441/ 293-2378), 
Pink Beach Club (Phone: 441/292-2245) 
How to rent scooters in Bermuda 
It's actually quite simple. You walk up to the counter and show your driving license or photo id. They will note your age, name and contact information. You then make the payment. Actually there is no scooter driving experience required to rent a single-seat scooter in Bermuda nor do you need your country's 2-wheeler driving license to rent one. Only a Photo ID will do. However only up to 50cc scooter rental is allowed in Bermuda. 
Next you pick up a helmet which fits your head. After that you go outside and a person will show you how the scooter works. You then take a short trial ride in the premises. This is when you must ensure that you are comfortable with the scooter you got, i.e., the brakes are working fine and the scooter navigation feels good. Otherwise, ask for a change right away. You are now all set. The usual weight limit is up to 275lbs in single seat and 450 lbs in double seat scooters. 
Dos' and Don'ts of scooter rides in Bermuda 
All the Bermuda scooter rental companies are supposed to provide a short free lesson before you rent it. So, if you don't feel comfortable after this lesson, don't go for it. And if this is the first time you are planning to try out a scooter ride in Bermuda, then you should know about the road conditions and the traffic rules, what to anticipate, road safety measures and useful tips. Check out
Bermuda Scooter Ride: What You Should Know
to make yourself comfortable before you rent a scooter. 
Time it takes to reach places by Scooter 
Here are approximate scooter ride times between various locations in Bermuda: 
Dockyard (i.e. Kings Wharf port area) to Horseshoe Bay Beach: 25 Minutes 
Dockyard to Hamilton: 60 minutes 
Hamilton to Elbow Beach: 15 minutes 
Hamilton to Horseshoe Bay Beach: 25 minutes 
Hamilton to Flatts Village: 20 minutes 
Hamilton to Crystal Caves: 30 minutes 
Hamilton to St. George's Town: 55 minutes 
Some Great Scooter Rides in Bermuda 
Well if you finally decide to rent a scooter in Bermuda, here are my suggestions for some great rides. We do it almost every time we are in the island. 
Route#1 
If you like to explore Bermuda's village or rural areas which are fast disappearing in the island, start from the
Friendship Vale Park
at
Devonshire Parish
. This is a small lovely park on a hill side and located at the junction between Parson's Road and Palmetto Road. From the park, go down Parson's Road towards south. You will get a junction, veer right towards Orange Valley Road. We love this ride and greatly enjoy the country lanes with lovely cottages, farms, byways and after all Bermuda's unique rural life. 
Route#2 
Take South Road and go west towards Sandy's parish across Somerset Island, over
Watford Bridge
and all the way to
Royal Naval Dockyard
. Go through the gates of the Dockyard and past the boatyard and all the way around the
Maritime Museum
. It's a great ride. 
Related Articles 
Visitors' Reviews & Comments 
Cindy Boutin (January 2017) 
My husband is 75 but very fit and healthy. Can he rent a scooter? 
Raj (bermuda-attractions.com) January 2017 
There is no maximum age limit for renting scooters in Bermuda. 
Jean Knight (September 2015) 
Do you have to have a full license to hire a scooter or can you hire one on a provisional license? 
Raj (bermuda-attractions.com) September 2015 
Visitors do not require license to rent scooters in Bermuda. One must be over 18 years of age. Photo ID is required. 
Pat Brandkamp (August 2014) 
I noticed on one of the scooter rental websites that there are weight limits for the scooters.  Specifically 330 lbs for a 2 seater and 175 lbs for the single seater, including personal items. Is this true for all scooter rentals? Is it a safety issue or for best performance? I'm also wondering about the electric bikes - how are they on the hills? Thanks for your help.  
Raj (bermuda-attractions.com) August 2014 
The weight limit is applied by most scooter rental companies and that is to do with the load handling capacity of the scooters. Electric Bikes are good for short distances of up to 15 to 20 miles. The battery charge won't remain after that and then it'll become a normal bicycle. As long as you get the battery power on the rear wheel and select the right support level, it can help you easily negotiate the hilly terrain.  
Joe (June 2014) 
Hello Raj, cruising into Bermuda in July 2014 & would like to inquire about scooter rentals. There are 4 adults with drivers licenses (for family of 8), and would like to rent for a 3 day period instead of bus/taxi. Could you tell me the rates per day/3day period, is rental available at Kings Wharf, are scooters welcome at beaches and shopping areas? 
Raj (bermuda-attractions.com) June 2014 
Hi, You can take scooters to beaches (most have parking areas) and also for shopping. Oleander Cycles operates out of Kings Wharf dockyard and rents scooters. 3-day rent would be about $136 for single seater and $160 for double seater. Rentals include delivery & pickup, helmets, insurance, locks, breakdown service etc. 
Susan E Regal (June 2014) 
Raj - I am enjoying your web site. We are going to Bermuda in August and I was wondering how many miles from the dockyard to St Geroges and how long would it take by scooter. thanks in advance 
Raj (bermuda-attractions.com) June 2014 
Hi, It's one end of the island to the other ... about 21 miles (will vary a bit depending on the route you take) and will take around 1 hr 15 minutes by scooter. Best is to take the South Road (along the south shore beaches), continue along Harrington Sound Road at Smith's parish, go around the Harrington Sound water area and then get to the causeway. 
Kate Richardson (December 2013) 
We will be in Bermuda on a cruise this June with our twin 11 year old boys. We like to really explore and find great places to snorkel off of the beaten path. I'm thinking about us renting two scooters so we can explore the whole island, but I'm worried about safety with the boys. Is it dangerous with the busses and taxis on the road with you or are drivers respectful of the scooters? Also how much do they cost to rent? Can you recommend a good local owner? We are fine to walk a distance from the dock to get away from the crowds to find a smaller rental place. Thanks for your help Raj! We love your site! 
Raj (bermuda-attractions.com) December 2013 
Hi Kate, Riding scooters is usually not a problem in Bermuda as long as you follow certain thumb rules and also understand the on-road traffic behaviour. You will always need to tell yourself to stay on the left. Do not ride along the middle of the road. Accept the fact that local riders, cars and buses will overtake you whenever they have their chances. So if you see a bus or a car at your tail, do not get nervous or pull over to give them a way. Rather ignore and keep riding at your own pace while keeping to the left side of the road. The bus or the car would treat this as normal and will only overtake as they feel right. They might honk if you are too slow and riding along the middle of the road. I suggest you go through my article on
dos and donts of scooter rides
to get more insight into this. Instruct your sons accordingly and it should be all fine. I have discussed several scooter rental companies in this article. 
Angel (October 2013) 
We will be cruising to Bermuda at the end of October on the Explorer of the Seas. Since we will be docked there for a couple of days, we plan to rent a moped. I have 2 questions: 1. if we rent the moped for 3 days (which we would like to do), is there a place to park the moped near the cruise ship in the dockyard? I am not sure where we would park it overnight there. And 2.I am reading reviews on tripadvisor about the rental companies and Oleander Cycles have very poor reviews, mostly stating poor condition of the vehicles, breakdowns, and bad customer service. Is this really the case? there seem to be too many complaints about the same things for it to be not-so. The only other one that sounds good is Elbow Beach Cycles which has very good reviews. Your thoughts or opinion please? Thank you, i appreciate this wonderful website! 
Raj (bermuda-attractions.com, October 2013) 
Hi, You will find plenty of parking place for scooters next to the cruise pier. I have also noted recent service issues with Oleander. While they are most convenient for the cruise passengers, you can go with Elbow Beach Cycles or Eve's Cycles. They offer free scooter delivery and pick up services.  
Joanne Ingalls (May 2013) 
My husband and I have rented scooters in Bermuda several times but a few years ago my husband had a stroke which left him with a balance problem. At home we had our motorcycle tricked and he does just fine with this. My question is we need a trike or three wheeled scooter. Do you have them. 
Raj (bermuda-attractions.com, May 2013) 
Hi, unfortunately you won't get trike or three wheeled scooter rentals in Bermuda. It was tried several years back in the island, but failed for several reasons. One of the primary reasons was the low demand. However the rental companies also figured out that it required bigger space. Additionally while the stability at low speed was considered good, the high speed stability and maneuverability was in question. 
Doug Bolduc (April 2013) 
I am coming to Bermuda by cruise ship in May of 2013. When renting a scooter, does it have to be returned nightly? Or can it be kept for multiple days before being returned? If it can be kept multiple days, is there a place where it can be locked and secured on the dock at night near the cruise ship? 
Raj (bermuda-attractions.com, April 2013) 
Hi, You can rent scooters for several days and keep it with you. You don't need to return it nightly. There is parking space next to the cruise berth at the dockyard where you can safely keep it parked. When you rent a scooter in Bermuda, it comes with a lock & key. 
Myrna 
Raj, We plan on renting scooters while in Bermuda at the end of September. We have been told it is very dangerous. Is this because of the left hand drive? If so, I am not worried about that as I lived in England briefly. If it's due to inebriation, I won't have to worry about that either, but I have heard that there are about 500 injured a year on scooters. Also are there any sketchy areas that we should steer clear of? Trip Advisor reviews say that Admiralty Park and the Indian Restaurant on North Road are in sketchy areas. 
Raj/bermuda-attractions.com 
Hi Myrna, If you are a confident rider and used to left hand drive, then scooters with appropriate safety measures is the best way to get around the island. There is no such place in Bermuda which is known specifically to be prone to scooter accidents, although some places like the traffic congested areas can be tricky to navigate. Bermuda roads are narrow and winding, and sometimes the bends can be quite sharp. You need to slow down and anticipate what's coming from the other side rather than taking a speedy blind turn. Another place to be careful about are the circles. Traffic continuously moves in the circles and you need to be careful while getting into and out of a circle. 
These are actually common sense stuff. But unfortunately most of the accidents in Bermuda are caused due to tourists themselves, many of who think that ability and knowledge of riding a two wheeler back in the U.S. is a good enough certificate to ride in Bermuda as well. It's not. As long as you carefully prepare yourself before you start riding a scooter in Bermuda, you should be fine. Here is a link from my website to help you with that:
Bermuda Scooter Ride: What You Should Know
Diane 
Great Site! My daughter and I will be visiting Bermuda via a cruise ship Oct. 24 & 25. While reading through many of your informative pages, we have decided to take the Jessie James Cruise snorkel that Monday afternoon. You also made the scooters sound like fun so we'd like to rent a scooter on Tuesday to see the island/beaches, but have to be back to the ship by 4:30! Does that sound doable? May be we should rent the scooter BOTH days? How long is the scooter ride from King's Wharf to Hamilton? 
Raj/bermuda-attractions.com 
Hi Diane, That sounds perfectly doable. On day-1, if you plan to go only for the Jessie James Snorkeling Cruise, the direct ferry from the dockyard to Hamilton would be the easiest. It takes only 20 minutes to reach. The snorkel tour boat PISCES leaves from there. However check out the ferry schedule to know the timings. 
Bus ride from Kings Wharf to Hamilton takes about an hour. So the scooter ride should take shorter time, around 45 minutes or so. Pick up the 'Handy Reference Map' from the Visitors Information Center at the Kings Wharf Dockyard. That'll help you navigate through the island. Have a great time in Bermuda! 
Deborah Barchard 
When I was way younger I was lucky enough to take several trips to beautiful Bermuda in the 70's. It was not until the mid-seventies, however, that the moped rental attendant strongly suggested we lock our purse straps to the baskets. There had been a rash of grabbing prior to that. 
Now I see an article about this petty theft of a tourist's bag containing cell phones and other valuables. I am amazed that this same "locking" policy may not be given out, still. The economy was bad then and it sure is now. My advice to visitors and moped renters that they themselves use a little common sense, and that this warning is required every time some one rents a moped. 
Tom Black 
Wheels scooter was a blast. They drop off and pick up right to your hotel.