St. George Dining Map - Bermuda
If you are planning to visit St. George in Bermuda and planning to take your lunch or dinner there, the map below will guide you with locations of some of the well known and popular restaurants in St. George. You will notice that most of the restaurant below are clustered around Kings Square which is the main town center of St. George. 
However there are many other restaurants at the eastern end of Bermuda, as the parish of St. George is far larger than the town. And many of those restaurants could not be shown in the map below. 
If you like to see a complete list of restaurants in St George, get their detailed reviews along with pictures, then check out
St George Restaurants
. 
St. George Dining Map, Bermuda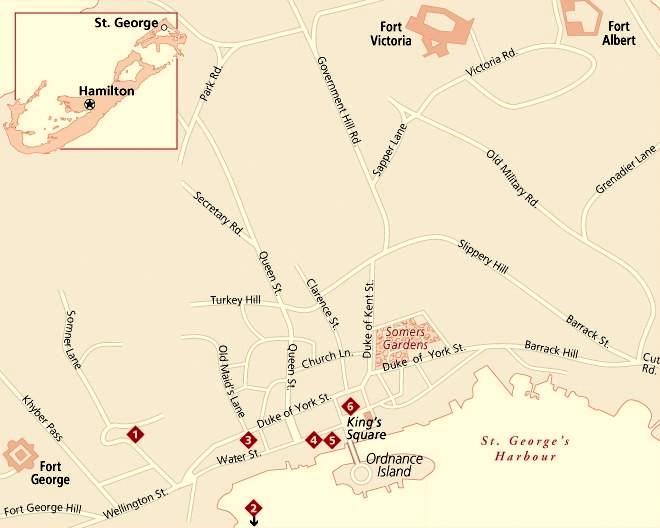 Cartography courtesy of Frommer's Travel Guides 
Below are the names of the restaurants against their numbers in the map. Click the restaurant links below to get details including food they serve, service quality, pictures, our experience and reviews, contacts and lot more. 
Related Articles
1) Check out
Top Bermuda Restaurants
to know about our favorite dining choices in the Bermuda including in St. George.