Barngrove Guest Apartments Bermuda
Category: $  Location: Devonshire Parish 
If you are looking to stay in Bermuda in a central location not too far away from City of Hamilton and at the same time enjoy lush pastures and quietness, then Barngrove Guest Apartment may be the right answer for you. The Holmes family owns this property which is actually their private residence. There are three guest apartments - St David's Lower Apartment with one bed, Trinity Upper Apartment studio, Garden Apartment with large one bed. These apartments are in adjacent wing and part of the beautiful garden home property. 
All apartments are suitable for single or double occupancy and are equipped with compact efficiency kitchenettes with standard kitchen utensils and appliances, including a small refrigerator, stove-top, microwave and wash basin. There are separate shower bathrooms, a sofa, table and chairs and television. Units are fully air conditioned.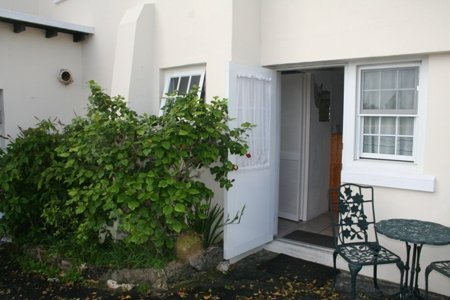 Barngrove is set up in a beautiful lush rose garden setting. There are over 200 rose bushes in the garden and over 130 varieties of roses. The garden is immaculately maintained by the family. With many different birds, fragrance and colors of the garden, it's a romantic place to stay.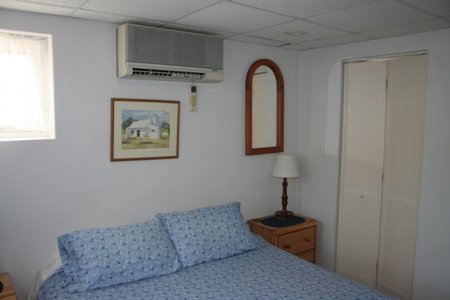 Barngrove is located in Devonshire parish. Hamilton City is few minutes away by taxi, scooter, bus, or only ten minutes by walk. The South Shore beaches, including
Elbow Beach
and
Horseshoe Bay
are fifteen minutes away by vehicle.
Ocean View Golf Course
is 5 minutes by drive.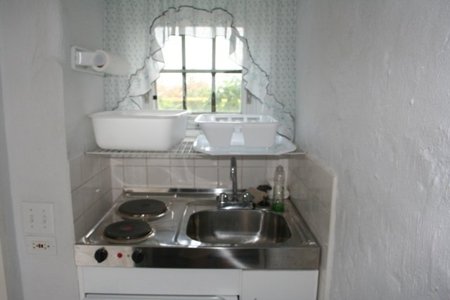 The beautiful grounds of the
Botanical Gardens
and the
Arboretum
are within short walking distance, as are the Devonshire Bay beach and parklands. 
Indicative Rates
Off-Season (1st December - 31st March) rate is $100 and High-Season (1st April - 30th November) rate is $125. The Garden Apartment with a large bed costs higher ($115 and $145 respectively depending on the season). Rates do not include any meals or breakfast. Three nights minimum stay and advance deposit required. The deposit fee will be refunded if cancelled at least 30 days before arrival. However a 15% deduction for administrative costs is deducted from deposit. 
NOTE: Only up to two adults can be accommodated in an apartment. Children not allowed.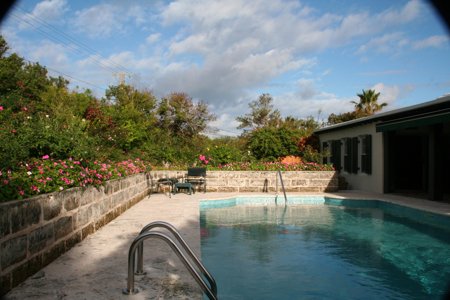 My overall opinion
The apartments are locates in a beautiful garden setting, offering you enough privacy although located conveniently from Hamilton City and several other great attractions in the island. Additionally you get warmth and hospitality of the owners family who live in the same premises next to you. 
With full equipped kitchen it gives you a great choice to cut down on the restaurant expenses. Definitely a good value for money. 
Location and Contacts
Barngrove is centrally located in Devonshire Parish. 
Address: 13 Tee Street, Devonshire, DV07, Bermuda 
Phone: (441) 541-7410; (441) 537-2000 
Road Map 
Related Articles
Visitors' Reviews and Comments
Review and share your experience.