The Reefs Club Bermuda
Category: $$$  Location: Southampton 
The Reefs Club is a timeshared private vacation residence in Bermuda developed by
The Reefs Resort
. It follows the same concept as the Deer Valley Resort in Park City, Utah, where the shared luxury private residences are offered in great locations with top class services and amenities of a fine hotel. 
The Reefs Club with its oceanfront residences having spectacular view of the south shore and located next to the hotel, was opened in 2009. These timeshare residences are an extension of The Reefs Resort and more like a home in a luxury resort complex with all the great amenities and services available from the hotel. There are 2/3 bedroom residences all with great ocean views. 
A 2-bedroom residence would typically include: 
- Spacious private veranda 
- Mahogany furnishings and flat-screen TVs in living room and bedrooms 
- Sliding glass doors opening out to a private terrace with whirlpool spa 
- Retractable floor-to-ceiling doors in the living room opening out to ocean views 
- Kitchen with Thermador and Sub-Zero appliances 
- Washer/Dryer, walk-in closets, wine refrigerator 
- Spa Bathrooms 
The Reefs Club Bermuda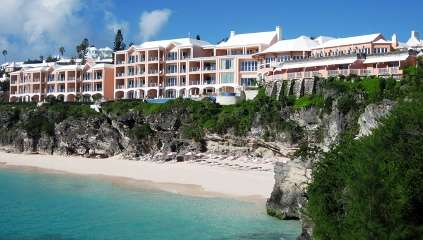 You get 1/10th ownership of each unit. So with 19 such units in the club, there are total of  190 residences available on timeshares. Approximate cost of a 2-bedroom residence is $179,500 and that of a 3-bedroom one is $239,000. 
Living Room in a Reefs Club Residence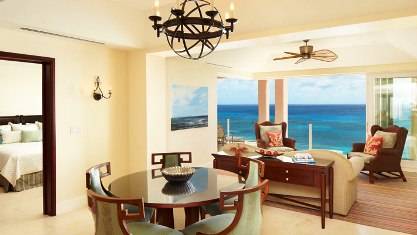 Bedroom in a Reefs Club Residence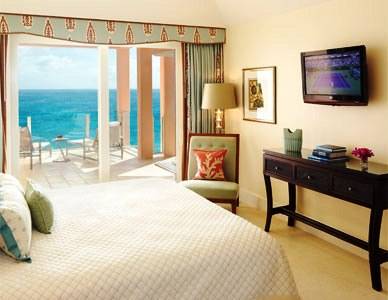 This is a proper ownership asset and you will get a registered deed once you purchase the residence. This is a great way foreigners can avail of timeshare residence in Bermuda where purchasing a full house is quite restricted and can be prohibitively expensive for even the affluent. 
Facilities at The Reefs Club
- Infinity-edge pool and jetted spa 
- Pool-side food and beverage service 
- Owner's lounge with pool table and bar 
- Fitness center 
- Rooftop putting green 
- Pre-arranged airport transportation 
- Concierge, bellmen and housekeeping service 
- Owner storage 
- Pre-arrival grocery shopping 
- Fire pits 
- Access to The Reefs' beach 
Bathroom in a Reefs Club Residence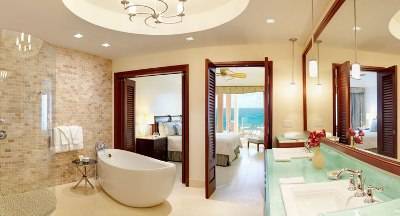 There are several flexible arrangements available to enjoy your timeshares at The Reefs Club and they call it flexible reservations. You get the option of making reservation through Planned Vacation (where you plan your vacation in advance), Space Available Vacation (you get additional access depending on availability), Short Notice Vacation and through Exchange programs with other owners. 
Location and Contacts
56 South Shore Road, Southampton, Bermuda 
Toll Free: (866) 399-9568 
Bermuda Phone: (441) 239-0190 
Bus Routes: #7 operating between Hamilton and Dockyard. 

By Raj Bhattacharya 
Raj, a seasoned travel writer and Bermuda destination expert, has extensive global travel experience. This website reflects his profound insights, garnered over nearly two decades of dedicated findings and research on the island. Raj has assisted countless Bermuda-bound visitors by providing direct, personalized responses to their queries and imparting his wealth of knowledge through this platform. This site serves as an indispensable guide for those seeking informed and reliable insights into Bermuda's treasures. 
Related Articles
1) Check out
Bermuda Timeshares
to know about many other great timeshares or fractional ownership properties in Bermuda.