Half day in Bermuda West
Dockyard, Beaches and Reserves
You should start the tour from the dockyard where most cruise ships dock these days. If you are coming from Hamilton, you can take a ferry service to reach dockyard. While you can choose your time to start, a good option is to begin the tour after lunch. Start with exploring the Royal Naval Dockyard. This place is a huge sightseeing complex and a destination by itself. There is so much to see.  
The main attractions within the dockyard complex are: 
Bermuda Maritime Museum: You can see exhibits of Bermuda's rich maritime history. This was opened by Queen Elizabeth II in 1975. It has been now extended and has become the National Museum of Bermuda. 
Dolphin Quest: A fantastic dolphin training and display center. You have a number of dolphin programs that will let you choose how close you want to get to the dolphins. 
Dockyard Glassworks where the craftsmen create beautiful glassware items. You can pick up a glass make dolphin if you are scared of the real ones :-) 
Bermuda Art Center where you can meet resident artists and see their artwork. There isn't a big gallery but you can directly chat with the artists. 
The Snorkel Park: A nice beach venue for families & kids, and great for snorkeling, water sports activities like jet ski etc (there is an admission fee though) 
Royal Naval Dockyard 
From the dockyard we will eventually go up to the Somerset Village. It's a fairly long walk. But I love this walk as this will take you through some of Bermuda's best beaches and parks. If you have a cycle or scooter, it's easy. 
Take the south exit of the Dockyard (Check the
Dockyard Map
), and walk down the Pender Road about 2/3 of a mile. Cross Cockburn's Cut Bridge and go along Cockrange Road. Be a bit careful while walking. As in most parts in Bermuda, there are hardly any sidewalks. 
You will reach the Lagoon Park. As you enter the park, you will find a lagoon full of ducks. The park has picnic areas which are free to the public. Spend some time here and then move on. Cross the Grey's Bridge to Boaz Island, and go along Malabar Road. On your right you'll see Mangrove Bay. The water here is crystal clear and perfect for a quick dip. 
Somerset Long Bay Beach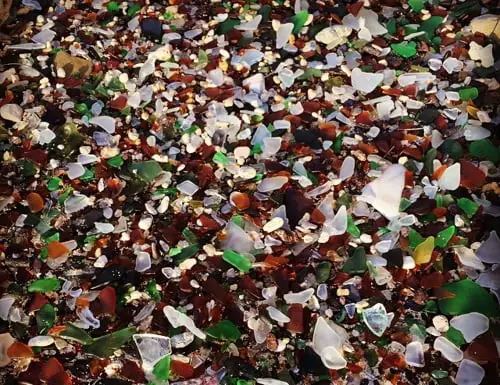 As you continue, you'll finally reach
Somerset Village
. Somerset is one of the most charming and sleepy villages in Bermuda. There is only one road that goes through it. Here you will find the restaurant
Somerset Country Squire Tavern
.
This is a good place to take a break and have some refreshments. It's an English-style pub serving sandwiches, burgers, and pub grubs like steak-and-kidney pie, sausages, mashed potatoes etc. They also serve great desserts. 
Follow Cambridge Road West to reach
Somerset Long Bay
. This is a great park with a beach that is ideal for families and kids. The beach is secluded and has calm and shallow waters. There is also a place here for picnicking. The Bermuda Audubon Society administers the adjoining nature reserve. There is a pond in the reserve where you will see different types of migrating birds. 
The Half day tour ends here. You can take bus #7 or #8 from a nearby bus stop and go back to dockyard or Hamilton. 
You may like to combine this half day itinerary with
Exploring Sandys & Somerset Village
and make a full-day tour of western Bermuda. In that case you should start the tour in the morning with
Exploring Sandys & Somerset Village
, have lunch at one of the places I mentioned in the link or come back to your cruise ship in the dockyard for lunch, and then start the remaining tour from the dockyard as I have described in the section above. 
Related Articles 
2)
Bermuda Tours
: Know about many other great tours & excursions in Bermuda. 
Visitors' Reviews & Comments